Amid discussions of global terror threats and the nuances of diplomacy in faraway embassies in the WikiLeaks diplomatic cables release, we focused on the juicy tidbits about the downsides of armored travel and the fun of jet-skiing while drunk.
Don't Get Locked In An Armored Car
Leaders around the world are constantly at risk of assassination and therefore travel in heavily armored cars designed to be inaccessible from the outside. Unfortunately, in 2007 Turkey's Prime Minister Erdogan passed out in his armored Mercedes due to low blood sugar. His bodyguard was able to crack the window open with a sledgehammer, as was reported, but his diplomatic cable adds an interesting tidbit about Mercedes' view of the incident:
Last Ramadan, when Erdogan got locked inside his armored car after collapsing from low blood sugar, his bodyguard Halit grabbed a sledgehammer from a nearby construction site and smashed the windshiel to break Erdogan out (Mercedes was apparently upset that it only took him six minutes). Despite the fiasco, made much of in the press, Halit kept his job; the PM viewed his action as one of true devotion and love for the Prime Minister.
Qadhafi Won't Fly Over Water
It's been fairly well-reported that Libyan President Mumammar al-Qadhafi prefers to travel everywhere with a voloptious blonde Ukrainian nurse, but the cables also mention the leader doesn't like long flights and flying over water (who does?), forcing his staff to scramble to make travel arrangements for him.
G/O Media may get a commission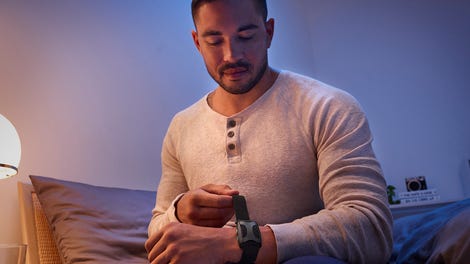 4. (S/NF) Qadhafi's dislike of long flights and apparent fear of
flying over water also caused logistical headaches for his
staff. When discussing flight clearances with Emboffs,XXXXXXX
explained that the Libyan delegation would arrive from Portugal,
as Qadhafi "cannot fly more than eight hours" and would need to
overnight in Europe prior to continuing his journey to New York. XXXXXXXX also revealed in the same conversation that Qadhafi
does not like to fly over water. Presumably for similar
reasons, Qadhafi's staff also requested a stop in Newfoundland
to break his travel from Venezuela to Libya on September 29.
[Note: The Government of Canada recently confirmed that the
Libyan delegation canceled plans to stop in Newfoundland. End
Note.]
A Rolls Royce Wasn't Designed To Carry AK-47s
Even more entertaining than the exploits of the vain and paranoid Mumammar Qadhafi is the tale of a wedding in the Caucasus for the son of Gadzhi Makhachev, a major player in politics and head of the state-run oil company in Russia's Dagestan region. Gadzhi's son Dalgat married Aida in a high-profile arrangement that included a revelation about driving around in a Rolls Royce with an armed detail.
Gadzhi has cashed in the social capital he made from nationalism, translating it into financial and political capital — as head of Dagestan's state oil company and as the single-mandate representative for Makhachkala in Russia's State Duma. His dealings in the oil business — including close cooperation with U.S. firms — have left him well off enough to afford luxurious houses in Makhachkala, Kaspiysk, Moscow, Paris and San Diego; and a large collection of luxury automobiles, including the Rolls Royce Silver Phantom in
which Dalgat fetched Aida from her parents' reception. (Gadzhi gave us a lift in the Rolls once in Moscow, but the legroom was somewhat constricted by the presence of a Kalashnikov carbine at our feet Gadzhi has survived numerous assassination attempts, as have most of the still-living leaders of Dagestan. In Dagestan he always travels in an armored BMW with one, sometimes two follow cars full of uniformed armed guards.)
As if this wasn't fun enough, the wedding included just about every drunk activity imaginable, including "jet-skiing-under-the-influence." The humor of the happy occasion is sort of broken up by cold realizations about what life is like in one of the world's hotpoints.
Gadzhi's main act, a
Syrian-born singer named Avraam Russo, could not make it because he was shot a few days before the wedding...
We're still walking through the documents, but you can find all of them at WikiLeaks.
(Photo Credit: Photo by Uriel Sinai/Getty Images)