The Toyota FT-1 was one of the most surprising auto show debuts I've ever covered, but it's was also one of the most polarizing. People either loved or hated its aggressive design. Now, for Pebble Beach, the FT-1 has ditched its boy racer red paint for something a little classier.
The American-designed FT-1 concept now sports graphite paint on the outside and saddle-colored leather on the inside, giving it the appearance of a high-end supercar that errs more on the side of luxury than howling performance, although it looks like it can do that too.
In that shade of graphite, it reminds me of both the Lexus LFA and maybe also the Mercedes SLS AMG. That's not a bad thing at all.
G/O Media may get a commission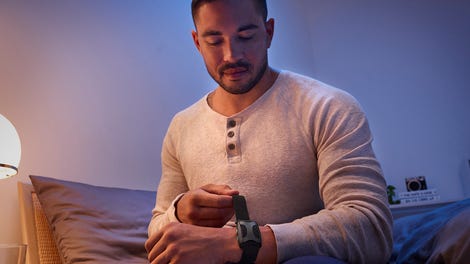 It looks suitably exotic inside, too. There's just something I really love about the combination of a dark exterior, like gray or black or midnight blue, with a tan leather inside.
We know Toyota is working on a new sports car with BMW, one that will likely resurrect the Supra name. If it ends up looking something like this, I'd be okay with that. More than okay, even.