The Tesla Roadster was a product of its manufacturer's infancy, and while it drives okay, even the company admits it was a bit of a hack job. In an effort to remedy that, the little convertible is going to receive an upgrade later this year, according to Tesla CEO Elon Musk.
Musk was speaking, of course, at the same shareholder conference in which he said that all your scandalous electric car-owning dreams would never come true because of Ford. An investor asked him what was going on with the Roadster, and this was Musk's reply:
Yeah, we'll get it done this year, it'll be a cool thing. We said we're going to do it, we're going to do it, we're going to do something cool with the roadster later this year.
That's how Musk speaks.
So, here we are, three years after Roadster production ended, and it's now going to get a Cool Thing. He didn't go on to specify what that Cool Thing was, so feel free to let your mind run wild.
G/O Media may get a commission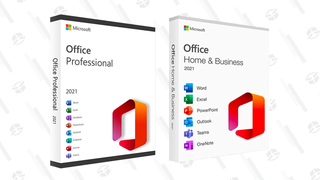 95% off
Cyber Monday - Lowest Price Ever - Microsoft Office Lifetime License
(It'll probably be some sort of software upgrade, as Tesla tends to do.)
But who knows! It could be anything. Maybe they'll recall all the Roadsters to fit them with monster truck tires. Or throw a big smelly diesel in the middle instead of all those pesky batteries. Or maybe it's just a trick, to give Roadster owners hope for a car that doesn't feel quite so fat.
And as for another Roadster-type car, you're going to have to wait. The company's a little preoccupied right now trying to get out the Model X, to the point that all that development money is hurting the bottom line, and then it's going to be developing a sedan that's a bit cheaper than that.
Elon gave a timeline for a possible Roadster replacement at least five years out, but I'd be willing to bet you'll be waiting even longer than that.
Photo credit: Flickr user Raneko