Everyone knows the Tesla Model S can hold its own on a drag strip with its uncanny ability to humble unprepared drivers who face off against it with a blast of instant electric torque. Now with the Electric GT World Series, we'll finally get to see how the car runs wheel-to-wheel on a road course.

According to Motorsport.com, the Electric GT World Series wants to become the first zero-emissions GT (read: road-car-based) championship in the world. The plan is to use all electric road cars modified for racing, with the Tesla Model S P85+ as the series' technical base.

Why not use the latest, greatest P90DL instead? Electric GT Holdings Technical Director Agustin Payá told Transport Evolved that the rear-wheel-drive car will be less complex to service and fix in a pinch, and that many drivers prefer RWD on track, anyway.

Naturally, Motorsport.com reports that the series' inaugural 10-car grid will be comprised entirely of the Model S, which will be stripped down for racing use and given better cooling, suspension and brakes.

Payá explained the choice to Motorsport.com as such:

Although it is a luxurious super tourer it seems to be made for racing. Its weight distribution and astonishing low center of gravity, despite its considerable mass – more than two tons unmodified – allows unbelievable cornering speed, not forgetting its unending torque, which all add up to a great racing car.
G/O Media may get a commission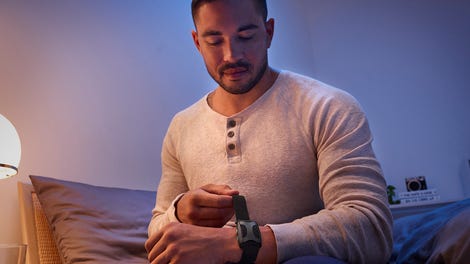 Payá also mentioned that they've already started testing modified Model Ses in Spain at the Catalunya and Jarama circuits. In time, he says that the series will open up to other high-powered electric cars in addition to the Model S.

As an addition to the racing world, this is perfect. Sure, there's Formula E, which attracts some of the best racers you wish had stayed in Formula One. However, while Formula E produces some fantastic racing, fans haven't exactly flocked to it.
Formula E's cars are derided as being too similar to each other, an issue that will persist for the time being, as Autosport reports that the series just postponed the idea of opening up chassis and battery tech for competitive development. Consequently, it's hard to feel as if the "Audi" car in Formula E has much differentiating it from the other cars, or any connection to the Audi in your driveway.

On top of that, Formula E's "Fanboost" feature is so gimmicky that I'm surprised F1 head honcho Bernie Ecclestone didn't think of it first. Fans also have trouble following the idea that drivers have to swap cars mid-race—an issue that Autosport says Formula E is making a priority to fix, but isn't fixed yet.

Where Formula E has been successful, though, is proving that sustainable technology and racing don't have to be mutually exclusive pursuits. Series co-founder and CEO Mark Gemmell explained to Transport Evolved that he hopes the Electric GT World Series will build upon that momentum.

By making a series out of electric road cars, the Electric GT World Series starting off with something recognizable. Even though it's going to start very similarly to Formula E by using identical cars in its first season, they're starting with one of the most desirable electric vehicles on the planet. If there's any one fanbase that's likely to follow anything related to their car, it's certainly the Tesla folks.

The series hopes to get started in 2017, with a seven-race season on purpose-built road courses throughout Europe, Asia and America. According to Transport Evolved, the series has already won the support of the FIA and the Royal Spanish Motorsport Association, however, it is not (yet?) an official FIA series.
Personally, I'm looking forward to seeing how they'll make the Model S handle multiple laps on track without overheating and forcing it to go into limp mode. I'm sure Tesla-owning track rats will be paying extra attention to possible modifications they may want to do on their own cars, too.

---
Contact the author at stef.schrader@jalopnik.com.