Good Morning! Welcome to The Morning Shift, your roundup of the auto news you crave, all in one place every weekday morning. Here are the important stories you need to know.
1st Gear: Model 3, The Third Model
Of all the new car debuts this year, Tesla's $35,000 entry-level sport sedan known as the Model 3 is probably the most highly-anticipated. While production and deliveries won't even start until 2017, Tesla announced yesterday the world will see the car on March 31. That's soon!
On Thursday, March 31st, we'll hold an intimate event at the Tesla Design Studio in Hawthorne, CA to unveil the Model 3 prototype.

Doors will open at 7 p.m. Elon will take the stage around 8:30 for a presentation that will be live cast on our website.

We would love for you to join us in celebrating this exciting Tesla milestone. (And of course, to take a quick spin in what we've been working on.)
We'll be there, probably in some kind of tasteful jeans and blazer combo, as we do.
2nd Gear: BMW Goes Autonomous And Electric
Where does the Ultimate Driving Machine go in its second century in existence? Apparently away from driving and toward more unconventional models of ownership, as well as electric cars. Via Reuters:
German carmaker BMW (BMWG.DE) said it will focus on electric vehicles and automated driving and develop its software and technology services as part of a new strategy for the 100-year-old carmaker.

The emergence of rivals including ride-sharing company Uber [UBER.UL] and technology group Alphabet (GOOGL.O) which has developed its own self-driving car, has prompted BMW to rethink its traditional strategy of selling large powerful luxury cars.

"We are leading BMW Group into a new era," Chief Executive Harald Krueger told journalists at BMW's annual results news conference.

"To this end we leverage innovative technologies, comprehensive connectivity and zero-emission mobility. All of these need to be industrialized, bearing in mind our business responsibilities, and in a sustainable manner, which in itself is another great challenge," he added.
G/O Media may get a commission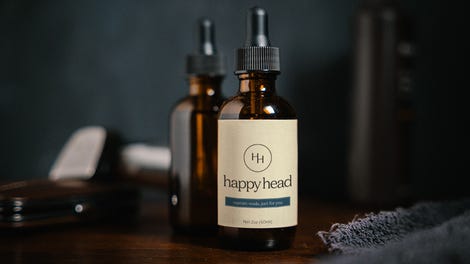 The report also says BMW is focusing more on the high-end, super profitable models like the 7 Series and M range, but other variants might get the axe:
At the same, time, BMW is looking at streamlining its portfolio of cars to focus on the most profitable models.

"We will take a hard look at both variants and equipment options," Chief Financial Officer Friedrich Eichiner said, explaining that this helps reduce complexity in development, production and aftersales. Mini has reduced the range of its models to five, cutting three variants.
Perhaps the Gran Coupe era is coming to a close.
3rd Gear: Fiat Chry$$$ler
Looks like FCA just freed up some cash on its U.S. subsidiary, which it needs. Via Reuters:
Fiat Chrysler Automobiles (FCHA.MI) (FCAU.N) announced on Tuesday that it has eliminated covenants linked to term loans of its U.S. unit, FCA US LLC, thus gaining full access to the subsidiary's cash.

After completing a buyout of its U.S. unit in early 2014 and creating Fiat Chrysler Automobiles, the heavily indebted carmaker has been seeking to restructure Chrysler's finances to be able to fully access the division's cash, that until now was limited by a cap on dividends and debt covenants.

Fiat Chrysler Automobiles on Tuesday said its FCA US LLC entered into amendments to its term loans maturing in 2017 and in 2018.
4th Gear: Gen Z Is An Awful Term But They Want Cars

The evidence that Millennials don't want cars seems to be eroding, especially as that generation gets older, makes money and starts having families.
But what about the teens, the folks even younger than them? A new study indicates they value car ownership too. Via The Detroit News:
A study by Kelley Blue Book and Autotrader found that the youngest future car buyers — those through age 17 — still value car ownership.

The companies surveyed more than 1,200 members of generation Z and found they are not as materialistic as the millennials who came before them, but 92 percent own or plan to own a vehicle, and 97 percent have or plan to get a license. That stands in contrast to some beliefs that younger buyers will shun car ownership in favor of ride-sharing services like Uber and Lyft or other forms of transportation.

"Gen Z accounts for nearly a quarter (23 percent) of the population right now, and by 2020 this group will translate to $3.2 trillion in purchasing power, which is larger than the GDP of some small countries," Isabelle Helms, vice president of research and market intelligence for Cox Automotive, Autotrader and Kelley Blue Book's parent company, said in a statement. "While they will have access to some serious cash, they will be cautious in how they spend their money, a trait that makes Gen Z markedly different than their millennial counterparts."
5th Gear: China Loves SUVs
Just like America! Via a brief in Bloomberg:
Sport utility vehicles are increasingly the choice of Chinese drivers even as the government tightens fuel-economy standards. SUVs accounted for a record-high 35 percent of newly registered passenger cars in January-February, extending a streak above 30 percent that started in mid-2015 — versus a ratio that never reached 20 percent until June 2014
Good news for product planners everywhere, who want to keep similar products across different markets.
Reverse: Until This Past Weekend Anyway
Neutral: Was 'Millennials Hate Cars' Always A Myth?
If anything the idea was a product of urbanization and economics more than anything else, not the industry-killing trend people thought it was. Is that myth finally going away?