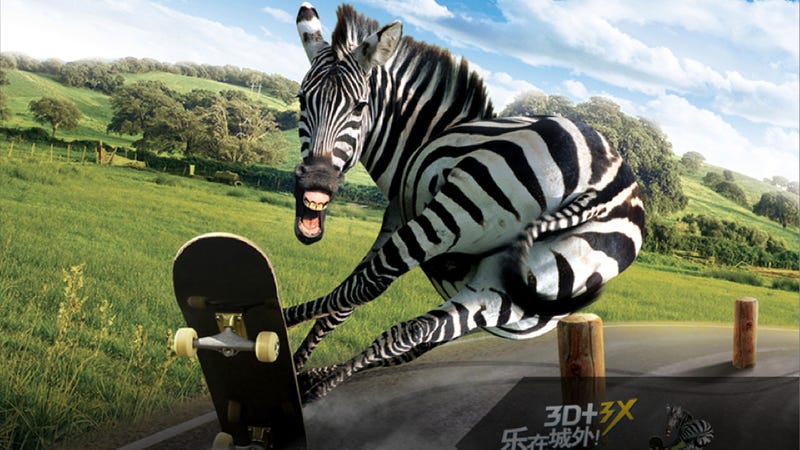 Most automakers take their Web presence very seriously, but some companies have clearly missed the point. These are Jalopnik readers' choices for the worst automaker websites.
Welcome back to Answers of the Day — our daily Jalopnik feature where we take the best ten responses from the previous day's Question of the Day and shine it up to show off. It's by you and for you, the Jalopnik readers. Enjoy!
Photo Credit: Riich Automotive
10.) Lotus
Suggested By: captain_spleen
Why it's a 404 for enthusiasts: All kinds of design grief here. Noisy, cluttered, harsh on the eyes. The most painful part, though? Despite the clear "/us/home" URL, it proudly shows (smallish, garish) shots of the Elise and Exige — which we can't get here anymore. Thank you, Dany Bahar, for letting us know exactly what we're missing while we resign ourselves to the Evora or look for lifestyle clothing.

9.) Subaru
Suggested By: ChrisFu
Why it's a 404 for enthusiasts: Winner, worst configurator division. Toyota's dealer-directing build-your-own tool got its fair share of ire, but at least it shows the cars fairly well. Subaru doesn't even bother to display the correct model all of the time: a build-your-own of a five-door STi shows a small image of the sedan instead.
More generally, the constant tendency for Japanese companies to headline with special offers gets old in a hurry.

8.) Oldsmobile
Suggested By: 87CE 95PV Type Я
Why it's a 404 for enthusiasts: Left unattended, websites can linger for years after their usefulness has faded. For something like the still-present Space Jam site, it's hilarious. For a shuttered auto division, it's sad. Olds has been gone for eight years; it's time to file it away permanently.
The more recent GM-related shutdowns — Saab, Pontiac, Saturn — may still have some relevance, but their day is coming too soon as well.

7.) Ascari
Suggested By: Mr_Sives_Remotoc
Why it's a 404 for enthusiasts: Winner, misplaced-priorities division. The tiny but respectable supercar maker has endured for a while and is fielding a team in European GT racing — but their manufacturing efforts come across as a minor sideline to their (admittedly beautiful) race resort. A dedicated site for each would do wonders here.

6.) Lamborghini
Suggested By: DaltonColonel
Why it's a 404 for enthusiasts: Lamborghini's site used to be an unmitigated disaster, with all the depth and technical content of a cologne ad. The current version is better, although it's still a far cry from the effort put forth by archrivals Ferrari. With Volkswagen paying the bills and providing the support, Lamborghini deserves better.
Mitigating factor: Any website with the Aventador J on the homepage can't be all bad.

5.) Bristol
Suggested By: CRXPilot and TGUSA are starting to get along
Why it's a 404 for enthusiasts: Admittedly they're going through another reorganization (big surprise for a small independent British manufacturer) so IT funds may be a bit short. Still, this is remarkably bad: it's essentially a brochure in pixel form. If you like simple straightforward presentation, great; if you want some style, let Caterham show you how it's done.

4.) Lada
Suggested By: Viperfan1
Why it's a 404 for enthusiasts: Lada's entire presentation has all the excitement and appeal of an industrial air compressor manufacturer's site. Quick note to companies: even if your products aren't that amazing, you can at least show some pride and ambition in your presentation. And really, any company that has something like the Niva in their lineup has to have a sense of humor somewhere.

3.) Stevens
Suggested By: ranwhenparked
Why it's a 404 for enthusiasts: Electric cars: technically advanced? Futuristic? Audacious look at tomorrow? Maybe, but you'd never know it from this disturbingly bland Brit effort. The average Wordpress blog simply blows this site away on a visual front.

2.) OKA Auto USA
Suggested By: Jonee
Why it's a 404 for enthusiasts: If you need an easy way to understand how much site design has developed in the short history of the Web, open a recognizably good website — Porsche's is a fair benchmark — and then go to this scarily retro page from the upstart Russian works with apparent ties to Zastava, former makers of the Yugo. Be very afraid.
Mitigating factor: Hey, spare parts for X1/9s!

1.) Geely
Suggested By: RazoE
Why it's a 404 for enthusiasts: Where to start? Blah appearance. Minimal content. A nasty habit of displaying graphics that look like radio buttons but have no function. Even excluding the poorly-written copy, which can be clumsily charming, the Geely website is a massive rejoinder to the idea that the Chinese are setting up to take over the automotive world.
Remember: This is the company that just bought Volvo.