A good set of wheels is one of the cheapest ways to improve your ride's looks, but just lack of taste can lead to disastrous results. Jalopnik readers have a few ideas about what we should avoid...
---
10.) Envy Monolyth
Using a set of Envy Monolyth wheels is fine as long as you're preparing a surprise for a young dotcom billionaire. In any other case, just forget it.
G/O Media may get a commission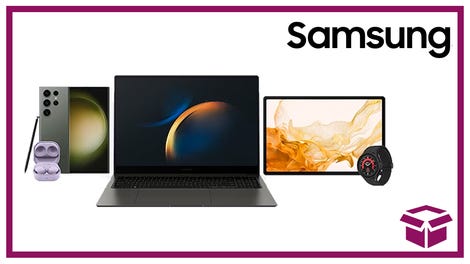 24 hour deals
Discover Samsung - Daily Deal
Suggested By: 427SOHC, Image Credit: Ryan Mac via Twitter
---
9.) Enkei Spider
This is supposed to be some sort of limited edition special from Enkei, and while you can't buy it anymore, there's a wheel center hub cap on Ebay in case you need an ugly and expensive paperweight.
Suggested By: _Mécanicien, Image Credit: slumz.boxden.com

---
8.) Asanti Skin Series
Here's a reminder of horrid things from PanchoVilleneuve:
The world seems to have forgotten that for a while, back during the height of the bling craze, Asanti put ostrich leather on wheels.

This is a shame, since it's one of those horrible things mankind must never, ever forget.
Suggested By: PanchoVilleneuve: Model Citizen, Zero Discipline, Photo Credit: Asanti
---
7.) Chevy Cavalier Z24 Wheels
It's hard to tell what General Motor was thinking when they put this on the late 80s Cavalier Z24, but nothing is further from sporty or good looking than a square piece that looks like cheap tile from a public toilet.
It's especially bad that these are OEM wheels, and not aftermarket.
Suggested By: Frank Grimes, Image Credit: Wikipedia
---
6.) Vision Morgana
This is a vision straight from our worst nightmares.
Suggested By: Demon-Xanth

---
5.) Blinds
It's hard to believe that you can actually make a Lexus SC430 less desirable, but these rims make it happen. I don't know who the manufacturer was, but I hope they went bankrupt soon enough after this came out.
Suggested By: $kaycog, Image Credit: s-seriesforum.com
---
4.) Forgatio Parlaro
What might look great on a piece of paper after a boring art class doesn't necessarily work in reality. Forgatio's whole lineup is a proof of that.
Suggested By: Demon-Xanth, Image Credit: Forgatio
---
3.) Dollar bill rims
Apparently, these are cheaper than spinners. So, if you're a real badass gangster on a tight budget, a set of these will have to do.
Suggested By: AdmiralSlow, Image Credit: slumz.boxden.com

---
2.) Assassyn
It's a great name even if spelled wrong, since it certainly assassinates your car's looks for good.
Suggested By: rev_junkie, Image Credit: rx7club.com
---
1.) Elbows
While the city of Houston finds these Swangas cool, the road is not a chariot race and you're not Spartacus. These are not only ugly, but also dangerous. There's a reason why you don't see things like this in Europe.
Suggested By: RodRAEG, Image Credit: whipappealblog

Welcome back to Answers of the Day - our daily Jalopnik feature where we take the best ten responses from the previous day's Question of the Day and shine it up to show off. It's by you and for you, the Jalopnik readers. Enjoy!
Photo Credit: Three Six Mafia/Hypnotize Minds