The most underpowered cars aren't just the ones with tiny horsepower figures, but the cars with minuscule engines and tons of weight. Jalopnik readers know the most woefully tubby cars you can buy.

Welcome back to Answers of the Day - our daily Jalopnik feature where we take the best ten responses from the previous day's Question of the Day and shine it up to show off. It's by you and for you, the Jalopnik readers. Enjoy!
As you would expect, many cars on this list are from developing Asian markets, but even Volkswagen managed to put one of their products into this group. They can't all be GTIs...
Photo Credit: thehottestnew
---
10.) Smart Fortwo diesel
G/O Media may get a commission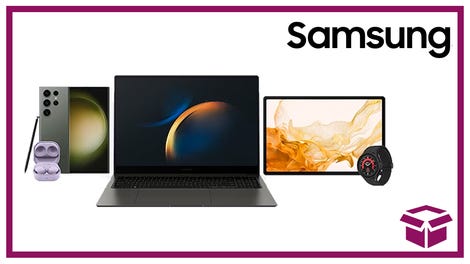 24 hour deals
Discover Samsung - Daily Deal
Suggested by: BigHarv
Power: 54 hp
Weight: 1,697 lbs
1 horsepower is moving: 31.42 lbs

The Smart was never about speed, but the three-cylinder diesel version goes further in the other direction. Still, you can park it like no other car, and that plus the funky color options should keep you happy in the congested city.
Photo Credit: Smart
---
9.) Hyundai i20 diesel
Suggested by: POD
Power: 74 hp
Weight: 2,638 lbs
1 horsepower is moving: 35.64 lbs
The Hyundai i20 is not a bad car, but it needs a bit more than what the 1.1-liter diesel can offer.
Photo Credit: Hyundai
---
8.) Tata Nano
Suggested by: 6cyl
Power: 38 hp
Weight: 1,355 lbs
1 horsepower is moving: 35.65 lbs
India's flame-happy microcar for the masses even managed to put the company's managing director to jail for half a year, but in case they transferred him with a Nano, he could probably enjoy freedom for quite a bit longer.
Photo Credit: Tata
---
7.) Hindustan Ambassador
Suggested by: YashKrishnan
Power: 35 hp
Weight: 2,645 lbs
1 horsepower is moving: 37.5 lbs
Do they still produce the 1958 Morris Oxford in India with the funniest name ever? Yes! And they also managed to put a not very powerful OHV diesel four-banger in it. British design, improved by evolution.
Photo Credit: Hindustan Motors
---
6.) Fiat Qubo
Suggested by: thisistheemailiuseforcommenting
Power: 73 hp
Weight: 2,767 lbs
1 horsepower is moving: 37.9 lbs
Imagine a Fiat Panda (you know, the 500 without all the fancy stuff) with the weakest engine. Now put a larger body on it. There you go, rather slowly.
Photo Credit: Fiat
---
5.) Mitsubishi MiEV
Suggested by: Gamecat235
Power: 66 hp
Weight: 2,579 lbs
1 horsepower is moving: 39.07 lbs
Electric torque from zero RPM should give this thing some pep, but really not a lot.
Photo Credit: Mitsubishi
---
4.) Volkswagen California
Suggested by: HammerheadFistpunch
Power: 140 hp
Weight: 6,613 lbs
1 horsepower is moving: 47.23 lbs
In the United Kingdom, you can still get your California Camper Van with a 140 hp engine. Most people probably go for the 180 hp option, but still, the possibility is there to get yourself the slowest tent of the 21st century.
Photo Credit: Volkswagen
---
3.) Daihatsu Xenia
Suggested by: E4gleeye
Power: 63 hp
Weight: 3,395 lbs
1 horsepower is moving: 53.88 lbs
Indonesia and the surrounding countries are blessed with this Daithatsu, which can't be blamed for not making more out of its three-cylinder engine, even with the variable valve timing. It has many seats.
Photo Credit: Daihatsu
---
2.) Jac J2
Suggested by: TheDraker
Power: 50 hp
Weight: 2,843 lbs
1 horsepower is moving: 56.86 lbs
China. They got Volvo, they got Saab, but they got no power.
Photo Credit: Jac Motors
---
1.) Mahindra Bolero EX
Suggested by: Mathnerd
Power: 63 hp
Weight: 3,704 lbs
1 horsepower is moving: 58.79 lbs
America couldn't get India's favourite pickup truck, and in the US of A an SUV with a 2,523 cc engine producing 63 horses wouldn't be a strong seller either. But fear not, the Mahindra Bolera is doing just fine without you. It's India's favorite SUV for the seventh year running.
Photo Credit: Mahindra