A car platform can cost billions of dollars to develop, which means automakers try to get value out of the existing ones as possible without the consumers realizing their new luxury car is related to a 30-year-old Iranian taxi cab. Here are ten most prostituted car platforms.
---
10.) Volkswagen PQ34 (1996)
Audi A3 Mk1 (8L)
Audi TT Mk1 (8N)
VW Golf Mk4/VW R32 (1J)
VW Bora/Jetta IV (1J)
Shanghai-VW Lavida
VW New Beetle (1C/1Y/9C)
SEAT León Mk1 (1M)
SEAT Toledo Mk2 (1M)
Škoda Octavia Mk1 (1U)
Volkswagens, Seats, Škodas, Audis, you name it! It's not a big surprise that VW used the same platform for everything from hatchbacks to sports coupes, but this was the point where the first Audi TT met the Chinese-only Volkswagen Lavida.
The MQB is a much smarter system.
G/O Media may get a commission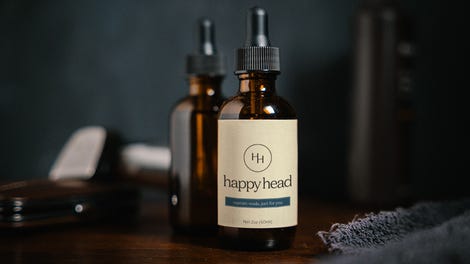 Suggested By: willkinton247
---
9.) Toyota MC (2005)
2006 Toyota RAV4
2007 Toyota Corolla (2009- in US market)
2005 Toyota Avalon
2007 Toyota Camry
2007 Toyota Aurion
2007 Lexus ES
2007 Toyota Mark X Zio
2008 Toyota Auris/Blade
2008 Toyota Highlander
2008 Toyota Corolla Rumion/Scion xB
2009 Toyota Matrix
2009 Toyota Venza
2009 Toyota Avensis
2010 Lexus HS
2010 Lexus RX
2010 Toyota Prius
2011 Toyota Sienna
2011 Scion tC
2011 Lexus CT
The MC was short for the Corolla, stretched for the Avalon or heightened for the Highlander. The same on the Scion/Lexus line, but what about this beautiful Pontiac?
nrj:
I was driving my mother-in-law's RX350 last weekend and I couldn't shake the feeling that something about the experience felt weird. Now I know: the Corolla that I had driven earlier was based on the same platform. Looking at pictures, it seems that the area of the vehicle where the windshield meets the hood, right above the firewall, is almost identical on both cars. Given that this area is directly within the driver's line of sight, now it all makes sense.

Funnily enough, when behind the wheel the similarity between the RX350 and the Corolla is more noticeable to me than the similarities between the RX350 and an Avalon (wife has one) or Lexus ES (mom has one).
Suggested By: Grand Moff Talkin', Photo Credit: Hugo90
---
8.) Volvo P2 (1998)
1998 Volvo S80
2000 Volvo S60
2000 Volvo V70/XC70
2003 Volvo XC90
2005 Ford Five Hundred
2008 Ford Taurus
2010 Ford Taurus
2005 Ford Freestyle
2005 Mercury Montego
2008 Mercury Sable
2009 Lincoln MKS
2009 Ford Flex
2010 Lincoln MKT
2011 Ford Explorer
When Ford took over Volvo, they simply renamed the already developed P2 to D3 and called it a day. At Volvo, everything from the S60 upwards was built on this, but Ford liked it too and based Fords, Mercuries and Lincolns on the upgraded Swedish technology.
At least you ended up with a unibody Explorer in 2011...
Suggested By: BlakeDaffy
---
7.) Mitsubishi GS (2005)
2005 Mitsubishi Outlander
2007 Mitsubishi Lancer
2007 Mitsubishi Delica
2008Mitsubishi Racing Lancer
2010 Mitsubishi RVR
2007 Dodge Caliber
2007 Jeep Compass
2007 Jeep Patriot
2008 Dodge Avenger
2009 Dodge Journey / Fiat Freemont
2007 Chrysler Sebring
2011 Chrysler 200
2007 Citroën C-Crosser/Peugeot 4007
2012 Citroën C4 Aircross/Peugeot 4008
2010 Proton Inspira
In Asia, Mitsubishi and Proton. In America, Jeep, Dodge and Chrysler. In Europe, Citroën. Sharing is caring!
Suggested By: Incognigro
---
6.) Fiat 124 (1966)
Fiat 124
SEAT 124
SEAT 1430
VAZ-2101 (Lada 1200)
VAZ-2103 (Lada 1500)
VAZ-2105 / VAZ-2107 (Lada Riva)
Murat 124/Tofaş Serçe
Premier 118NE
Pirin-Fiat (Bulgaria)
Fiat-KIA 124 (Korea)
The Italians do this better than anybody, and I could go on and on about Autobianchi's front-wheel drive platform and its offsprings, but the 124 is more exciting.
Most of you know that it was European Car of the Year in 1967 and that it spawned the Lada 1200. And you think the original was better. Think again.
The Lada was developed by the Italians for the Russian market. Its engine is much more advanced, the chassis is better and it only handles worse because they had to raise the body for the Soviet roads. Yet it's true that Ladas managed to end up being worse only due to bad build quality. So there's that.
The Fiat 124 didn't stop at the Soviet borders. Oh no. It was also produced in Spain, Turkey, Egypt, Korea and Bulgaria. Italians knew how to sell.
Suggested By:Blondude, Photo Credit: aldenjewell
---
5.) General Motors W (1988)
1988 Buick Regal
1988 Oldsmobile Cutlass Supreme
1988 Pontiac Grand Prix
1990 Chevrolet Lumina
1995 Chevrolet Lumina
1995 Chevrolet Monte Carlo
1997 Buick Century
1997 Buick Regal
1998 Oldsmobile Intrigue
1997 Pontiac Grand Prix
2000 Chevrolet Impala
2000 Chevrolet Monte Carlo
2004 Pontiac Grand Prix
2005 Buick LaCrosse/Allure
2006 Chevrolet Impala/Impala Limited
2006 Chevrolet Monte Carlo
The W-body was born in 1988, but will remain in production until 2016 thanks to the Police fleet Impalas. Good work GM.
Suggested By: Stig-a-saw-us-wrecks
---
4.) Ford Fox (1978)
1978 Ford Fairmont
1978 Mercury Zephyr
1981 Ford Durango
1980 Ford Granada
1981 Ford LTD
1980 Mercury Cougar
1983 Mercury Marquis
1982 Lincoln Continental
1979 Ford Mustang
1994 Ford Mustang
1979 Mercury Capri
1980 Ford Thunderbird
1980 Mercury Cougar
1984 Lincoln Continental
26 years, two Mustang generations. That's how good it was!
Suggested By: Green Pig, Photo Credit: aldenjewell
---
3.) Chrysler K (1981)
1981 Plymouth Reliant
1983 Chrysler LeBaron
1982 Dodge 400
1981 Dodge Aries
1982 Dodge Dart K (Mexico)
1983 Chrysler Executive
1985 Plymouth Caravelle
plus all the damn minivans
Chrysler's K platform was born at the worst period of the automotive industry, so nobody expected much in the first place, yet Chrysler managed to surprise us all with a run that lasted until 1995. Amazing achievement considering the products.
Suggested By: N2Skylark, Photo Credit: aldenjewell
---
2.) General Motors J
1982 Cadillac Cimarron
1982 Oldsmobile Firenza
1982 Buick Skyhawk
1982 Chevrolet Cavalier
1982 Pontiac J2000
1983 Pontiac 2000
1985 Pontiac Sunbird
1995 Pontiac Sunfire
1982 Opel Ascona C (Europe and South Africa)
1982 Vauxhall Cavalier Mk II (United Kingdom)
1983 Isuzu Aska (Japan)
1982 Holden Camira (Australia and New Zealand)
1982 Chevrolet Monza (Brazil)
1995 Toyota Cavalier (Japan)
1990 Daewoo Espero
Why worse than the K-cars? Listen to what abgwin has to say:
It's far worse than the K, because Chrysler actually made variants of the K with different lengths, sheetmetal, and capabilities (G, E, Y, H, etc etc) but the J was so clearly a J, and had so little evolution for so long, it's essentially the poster child for GM's decline.

Cavalier, Sunbird/J2000, Firenza, Skyhawk and, of course, the lovely Cimarron.
Suggested By: abgwin, Photo Credit: Hugo90
---
1.) Volkswagen Type 1
Ferdinand Porsche's design made almost anything possible on four (or more) wheels for 65 years. That's equally fantastic and terrifying.
Suggested By: burglar can't heart click anything, Photo Credit: aldenjewell
Welcome back to Answers of the Day - our daily Jalopnik feature where we take the best ten responses from the previous day's Question of the Day and shine it up to show off. It's by you and for you, the Jalopnik readers. Enjoy!
Top Photo Credit: edwaado