With no more auctions scheduled for 2012, we're safe in looking at the top 10 sales of cars at public auction from 2012. I understand that talking about extremely expensive cars will always generate extreme controversy among some audiences. Personally, I am less and less upset about the notion.
As I wrote in the December Sports & Exotic Car,
We subscribe to an unpopular theory that we're still in the early stages of a broad increase in values that will make the Eighties collector car inflation look like trading in pogs. This time, though, it's not a bubble, but a very real and permanent acceptance of collector cars as part of a package of assets for the wealthy, along with real estate and other collectibles. Sure, there may be short term inflation, particularly in specific marques, but value trends over the last decade are rising consistently and broadly across the board.

We're not alone; witness the rise of collector car indices and hundred million dollar investment funds. Today each car over $10 million is still reported breathlessly, and we include ourselves among those who find it outrageous. But there are bottles of wine selling for a quarter-million dollars and you can only use those once, if they're even still good when you open them. A car gets less valuable if you don't use it. The average of the top 10 most expensive paintings sold is $197,920,000, with a quarter-billion-dollar Cézanne in the lead. Not to be gauche, but it's hard for us to say the artistry of a one-off coachbuilt car is less than that of a painter. It's not the age factor, either: the #2 painting is a 1948 Jackson Pollack. We don't like Jackson Pollack and the last time we looked, Number 5, 1948, wasn't even roadworthy.
Instead of getting upset about high prices, think about celebrating the fact that great cars are being more widely recognized as being worth a lot. I'm sorry if you can no longer afford a 250 Testa Rossa, but for the rest of us, what's happening in the seven-figure market has no bearing on Mazda RX7 and Dodge Dart prices. I'm not shopping for 540Ks any more than I'm shopping for Cézannes. I just hope whoever does buy them does the right thing and lets the rest of us see them. Someone has to buy them – the cost isn't an issue; it's failing to recognize that a great work of art, regardless of medium, belongs to the world. You are not an owner but a caretaker and your primary duty is not to satisfy your own sense of self-importance, but to honor the object.
Three cars sold for more than $10 million at auction this year, although none touched the $16 million that Gooding achieved for a 1957 Ferrari 250 TR in 2011. The top 10 combined for $85,918,970. Gooding, RM and Bonhams were the only auction houses to make the list, although Artcurial ($5,931,349 for a 1959 Ferrari 250GT LWB California Spyder at Rétromobile) and Mecum ($5,830,000, 1972 Porsche 917/10 Spyder in Monterey) both sold cars for more than $5 million, as well. Seven of the top 10 sold in Monterey, with two more at Bonhams' extraordinary Goodwood sale; and one at RM in Monaco.
G/O Media may get a commission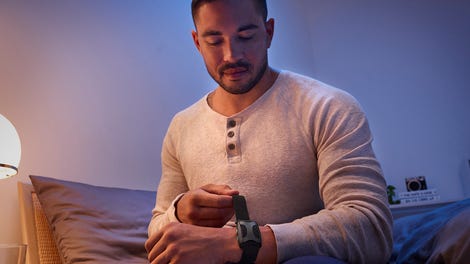 Rather than including lengthy descriptions for each one, I've just made some observations on why they brought the money they did, and provided links to the auction catalog entries, although I recognize those won't last forever. Prices are final values including premium, converted where applicable to dollars at that day's rate.
---
This story originally appeared on Hemmings on December 26th, 2012 and was republished with permission.


Email us with the subject line "Syndication" if you would like to see your own story syndicated here on Jalopnik.
Lot 325 at RM Monaco, Saturday, May 12, 2012.
Ferrari only built two of these, and they look like this, which is in my book all the justification required.
© Ron Kimball/www.kimballstock.com

lot 137 at Gooding Monterey, Sunday, August 19, 2012.
It's not a Cal Spyder, it's the Cal Spyder, the one used in the original brochure.
David LaChance, Hemmings Motor News
lot 231 at RM Monterey, Sunday, August 19, 2012.
Intended as gentlemen's racer, Ferrari built nine, and it's Mille Miglia eligible.
David LaChance, Hemmings Motor News
lot 272 at Bonhams Goodwood, Friday, June 29, 2012.
There are two vehicles known as "The Corgi," both for their association with the beloved English line of die-cast models. This was not the Ford Model 8 which launched the Corgi range; instead, as the first Rolls-Royce reproduced as a Corgi, it became synonymous with the Rolls-Royce name for an entire English generation. This is the highest price ever paid for a Rolls-Royce at auction.
David LaChance, Hemmings Motor News
lot 204 at Bonhams Goodwood, Friday, June 29, 2012.
Amazingly, Bonhams set two worlds' records at this £22 million auction, the preceding Rolls-Royce; and this Bentley, which became the most expensive English car ever sold at auction. The Birkin Bentley is in substantially original condition, meaning it really is the same car that Sir Henry 'Tim' Birkin drove to more than 135 MPH on the Brooklands outer circuit.
Paolo Carlini ©2012 Courtesy of RM Auctions
lot 117 at RM Monterey, Saturday, August 18, 2012.
Between being a one-off Scaglietti body; the big 340hp 4.9-liter Superamerica engine; and not being on the market for a decade, bidding was super hot.
shooterz.biz © Courtesy of RM Auctions
lot 240A at RM Monterey, Sunday, August 19, 2012.
It's a covered-headlamp SWB Cal Spyder, perhaps the most sought-after GT, period. They're really nice cars.
Pawel Litwinski ©2012 Courtesy of RM Auctions
lot 139 at RM Monterey, Saturday, August 18, 2012.
It was the camera car in Le Mans; Jacky Ickx and Dr. Dick Thompson won at Spa in it; and it was the first GT in blue and orange Gulf livery. That's a lot of car.
David Traver Adolphus, Hemmings Motor News
lot 49 at Gooding Monterey, Friday, August 17, 2012.
Another Cal Spyder? Well, an LWB in alloy by Scaglietti with TR engine and suspension upgrades specified by Luigi Chinetti, and old-style covered headlamps. The last time it was sold publicly was in 1962, although it did trade hands in 1979.
David Traver Adolphus, Hemmings Motor News
lot 123 at Gooding Monterey, Saturday, August 18, 2012.
People who have driven The Von Krieger Special tell me it's terrible. It drives like a truck, it's barely been used since restoration and is in poor running condition. Do I care? It has enough romance and magnificence for any 10 cars. It is not only the most expensive Mercedes-Benz, but the most expensive pre-war car, as well.