High speed runs atop desert sands, over mountains, and through jungles are the type of tracks built for the heavyweights of the automotive world — racing trucks. They can dominate any terrain — whether they be on track, drag strips, hillclimbs, and rallies, and now here — where Jalopnik readers have chosen the ten toughest race trucks of all time.
Welcome back to Answers of the Day — our daily Jalopnik feature where we take the best ten responses from the previous day's Question of the Day and shine it up to show off. It's by you and for you, the Jalopnik readers. Enjoy!
Photo Credit: Denis Klero/VW/Red Bull Photo Files
G/O Media may get a commission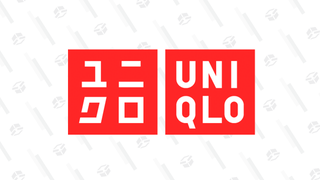 Year-round basics
Uniqlo Summer Sale
10.) The Little Red Wagon
Suggested By: 87CE 95PV Type Я
Why it's badass: Bill "Maverick" Golden was not expecting to go flying when he tried out his new, mid-engine drag truck back in 1965. Sure he was expecting it to be fast, after all, he'd dropped a 426 hemi into the pickup bed of a Dodge A100, so the mid-11s quarter mile at 120mph might not have come as a shock.
He hadn't just created a fast drag truck, he'd built what we now know as the world's first wheelstander.
Photo Credit: Bill "Maverick" Golden
9.) MAN TGS FIA championship trucks
Suggested By: SennaMP4
Why they're badass: Something like the European equivalent to the Craftsman Series over here in America, the FIA European Truck Racing Championship is the Old World at its drunk, redneck finest. These are racing versions of the eighteen wheelers that are absolutely omnipresent from Spain through Poland, doing most of the delivery work for the Continent.
Winning nine of the past twelve championships, the most dominant trucks in the series are those entered by Munich's MAN Group, which any Bavarian redneck can identify from half a kilometer away on the Autobahn. The racing is intense, with both the on- and off-track action looking very much like touring car racing, only bigger and with more beer involved.
8.) Jeep Comanche SCCA race trucks
Suggested By: BigRusty
Why it's badass: In the long history of strange things done by Chyrsler Corporation, entering compact Jeep pickups in road racing deserves a mention. In 1987, they entered into the SCCA racetruck series and won back to back championships in their first two years.
These were Coors-sponsored road racing Jeeps, which is about as badass as production truck racing gets.
Photo Credit: Jeep
7.) Dakar VW Touareg
Suggested By: Nighthawkwill7, Hoon Depot Mgr.
Why it's badass: This might well be the fastest point-to-point automobile in the world. It is the well-funded and thoroughly extraordinary VW Touareg, and it has been the fastest thing at the Dakar for the past three years.
To show you how much speed comes from this 310 horsepower five-cylinder diesel truck (something that doesn't sound very impressive even for a showroom vehicle anymore), Qatar's Nassar Al-Attiyah and Germany's Timo Gottschalk completed the 2011 Dakar's 5,976 miles in just 45 hours and 16 minutes.
Photo Credit: Marcelo Maragni/Andre Chaco/Gustavo Cherro/Red Bull Photofiles
6.) McQueen's Baja Boot
Suggested By: rawtoast
Suggested By: rawtoast
Why it's badass: Off road desert racing was just getting organized in the 1960s, and this truck, raced by Steve McQueen himself, represents the genesis of prototype desert trucks.
The build was started by hot rodder Vic Hickey with significant contributions by GM and Hurst, who all built this car up in just 26 days to tackle the National Off-Road Racing Association's new 849-mile Mexican 1000, now known as the Baja 1000.
McQueen himself assessed the Baja Boot with these words,
In the fast sections, it was not unusual for us to get airborn for 50 to 70 feet over road dips. The Boot rides so smooth you can overdo things. Even in bad, choppy sections it'll do 60 or so, and if you slam into a big rock at that speed you can crack an axle or worse.
With an experimental 450hp V8, a tube frame and four wheel drive, the truck broke in '67, got bought up by McQueen in '68 and raced on through the '70s, often breaking, but never failing to set the standard for off road racers to come.
Photo Credit: Gooding & Company
5.) Big Oly
Suggested By: Gamecat235 and rawtoast
Why it's badass: This could well be the fastest-looking truck of all time, the Parnelli Jones/Bill Stroppe modified Baja Bronco. The name "Big Oly" comes from the sponsor Olympia Beer, which is certainly a good start for this truck.
The roof – that's just a giant wing. I have no idea if it actually made them faster racing down Baja California, but it gets the spirit of this big, experimental truck. It raced in Baja from '68 through the early '70s, racking up wins left and right, and tested the boundaries of racing trucks like its Baja Boot contemporary.
Photo Credit: Pancho Vanilla
4.) The Terrible Herbst truggy, "the Land Shark"
Suggested By: Dusty Ventures
Why it's badass: Much as the Baja racers of the era of safe sex and dangerous racing have a kind of coolness to them, it's the raw speed of today's trophy trucks that never fails to blow our minds. This Herbst Motorsports came onto the scene in 2004 and set a new standard for the fastest beasts of the Baja: trophy trucks.
Odds are most here have come across it at least once, whether in a BF Goodrich commercial or on the cover of a video game. What most don't know is just how much of an impact Land Shark had on desert racing. This truck strolled in one day and took everyone's lunch money, shaming both the buggies and the mighty trophy trucks. Back-to-back Baja 1000 victories, numerous Baja 500 wins, and multiple championships. It took years for the competition to catch up.
3.) Mike Ryan's Hillclimb Freightliner
Suggested By: Leoz96
Why it's badass: We've seen Mike Ryan's ten-thousand pound, two-thousand horsepower hillclimb freightliner before, but reader typhoon5000 noticed something new about this the nine-times class winner at Pikes Peak.
Notice he's driving with cowboy boots on making it more badass. That's like the redneck equivalent of when Senna beat the snot out of an NSX in loafers.
2.) Rod Millen's Pikes Peak Tacoma
Suggested By: Gamecat235
Why it's badass: New Zealander Rod Millen held the record at Pikes Peak from 1994 to 2007 with his 800hp tube-framed Toyota Celica, and of all the attempts to break that record, the most batshit crazy might well be Millen's own try with this 1,000 horsepower silhouette Tacoma.
It won the unlimited class at America's crown jewel of hill climbing back to back in 1998 and '99, which might not come as a surprise because it will hit 125 mph in 4.9 seconds, and that's on the dirt. This could well be the angriest, meanest racing vehicle the world has ever seen.
Photo Credit: Brian Bahr/Getty Images
1.) Kamaz Master
Suggested By: Spiegelomics gives Pokemon to the poor
Why it's badass: This thing eats DAFs and Tatras for lunch. It is a desert rally monster, 10 Dakars to its name, the winningest truck in Dakar history and rarely more than a few hours behind the overall winners.
Kamaz trucks all look like they're straight out of the '80s, which isn't far from the truth. The trucks winning today aren't very different from the first trucks Kamaz entered into the Dakar back in 1988.
Despite the competition record of their current Dakar trucks, they're not the most badass racers to come out of the Republic of Tatarstan.
That honor goes to the 1997-1998 Kamaz 49 255, also known as "The Beast". From 1995 through the 2001, Dakar allowed prototype trucks not based on production vehicles and for '97 and '98, Kamaz mounted, in the middle of a custom tube-frame chassis, a prototype V12 diesel engine putting out 1050 horsepower, too powerful for its own good. It tore the insides of the truck apart, retiring from the Dakar both years it was run.
Photo Credit: Denis Klero/Red Bull Photo Files