The Pebble Beach Concours is always a spectacle of the well-heeled celebrating the well-known in the fancy-pants car show circuit. To go along with the car show wine is the cheese, also known as the Monterey Auctions, put on every year by the house of RM Auctions. There are always hit lists of the most desirable and historical cars crossing the blocks for huge sums of money; to wit, Edmunds Inside Line just did their "10 Best Cars at the 2008 Monterey Auctions" piece today. But we tire of such endeavors. That's why we dug around and found out what's at the bottom of the list. Below the fold: The ten crappiest cars at the 2008 Monterey Auctions.
1) 1909 Peerless Model 19 Touring Car
Expected haul - $350,000-$450,000
Cough, cough, sputter! WHAT! You want how much for a clapped-out Clampit-mobile? Sure, Peerless cars have their place in history, but anything that two-boxes harder than a Volvo 240 just ain't worth that kind of scratch in our opinion. Let's say you buy it, dump a bunch of cash in it, and now its gorgeous. Congrats, you now have a tall golf cart.
2) 1941 Willys Coupe Street Rod
Expected haul - $100,000-$140,000
G/O Media may get a commission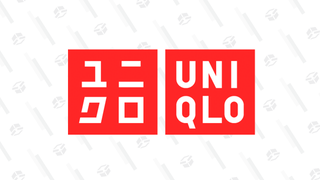 Year-round basics
Uniqlo Summer Sale
We hate to say it, but we're so over the whole Willys hot rod thing. They've been done to death and no amount of flame paint job, big rear wing and monster engine is going to get us to part with that kind of cash.
3) 1951 Nash Rambler Custom Landau "Roll-Top" Convertible
Expected haul - $40,000-$80,000
Take the original quality, reliability, and road manners of a Nash Rambler, chop the top off and create a Custom Landau "Roll-Top" Convertible, three synonymous terms for 'hole in the roof', and you've got a rattly mess we'd rather pass on. Sure, Ramblers are sort of the forgotten great American classics, but we're prefer one with a nice rust patina, Indian blanket upholstery and a stinky dog in the passenger seat.
4) 1967 Porsche 912 Soft Window Targa
Expected haul - $50,000-$70,000
All the quality of a Porsche, none of the looks. That was probably one of the lines shot down in the marketing meetings for this car. The 912 was always sort of a bridge car, neither 356 nor 911, and parts for the beast are as easy to find as a cold beer in Stuttgart. We'll take a look at the cars on either side of the 912 thank you.
5) 1957 Volkswagen Beetle
Expected haul - $8,000-$12,000
It's a Beetle, rubbing shoulders with LaSalle and Talbot Lago. It's about as out of place in this auction as a teal donk at the Gumball 3000. Oh, don't get us wrong here, it's a very nice Beetle, but considering its peers, the sale of this puppy would have been better planned elsewhere.
6) 1974 Chevrolet Camaro IROC Race Car
Expected haul - $100,000-$135,000
Forget the name on the side of this IROC Camaro, and think about owning a 1974 IROC Camaro. Can you feel the little hairs on the back of your neck growing at an incredible rate? So can we. Yeah, Bobby Unser drove it. That's nice, but you'd have to be a hardcore racing wacko to want to pony up this kind of dough for a 1974 Camaro.
7) 1974 De Tomaso Pantera L
Expected haul - $125,000-$150,000
We've always liked the faux-exoticness of the Pantera. It's a car with essentially as much refinement as a ten pound sledge hammer, and yet it's often compared in performance with Ferraris of the day. It's the shade-tree mechanic's supercar, with a 351 Cleveland Ford in the middle. It's an easy car to modify, but still, if that's what you're after, they can be had for a whole lot less than the asking price here.
8) 1958 GMC Series 101 Pickup
Expected haul - $75,000-$125,000
$75,000-plus for a pickup truck? Um, no. Go to your local Auto Trader, flip to the "Collectibles and Classics" section, buy a GMC Series 101, paint it teal, save $60,000 or more and be just as happy with the truck.
9) 1966 Amphicar 770
Expected haul - $40,000-$60,000
Both car and boat, and a master of neither discipline, the Amphicar is one of those much-loved but useless cars of yore. We're betting it heard the phrase "An answer to the question nobody asked" well before it was ever leveled against the likes of the Chevy Avalanche
10) 1959 Fiat Jolly 600
Expected haul - $50,000-$60,000
What has wicker seats, no roof, 21.5 horsepower and costs $50,000? Why, a Fiat Jolly of course. This micro machine is perhaps the only car more useless than a Peel Trident — hey, that's at least got a roof and the ability to fry eggs on your head at high noon.

So there you have it, our picks for the crappiest cars up for sale at this year's 2008 Monterey Auctions. We know some of you will think we're heretics for picking a few of these, but by and large these rides just don't cut the mustard when masterpieces like the 1938 Bugatti 57SC Atalante are on the same block. So what do you think? What's the crappiest car of this years auctions? Feel free to fight it out in the space below.
Post publish commentary: Since some of you seem to have checked your sense of humor at the door and consider everything a serious offense to the senses now, I'll go out of my way to make it clear the term "Crappy" is being used in the jocular sense. Perhaps I didn't lay it on thick enough, but the main beef is with the culture of auctioneering driving the prices up on relatively normal cars. I don't think these are crappy, but the multi-million-dollar classic car gold rush is forcing the prices up and the prestige down on otherwise neat, but normal cars.
Gawker Media polls require Javascript; if you're viewing this in an RSS reader, click through to view in your Javascript-enabled web browser.