You like the comforts of a house, but need the mobility that a house just can't offer? These ten vehicles here might just be the solution you were looking for.
---
10.) Mercedes-Benz E63 AMG Wagon
Really, any big station wagon would fit the bill like a Volvo 240 or something like a Buick Roadmaster, but why not have the baddest station wagon money can buy? 577 hp twin turbo V8 in the front and room to sleep in the back with the seats folded? Sign me up.
Suggested By: Chris Perkins, Photo Credit: Travis Okulski/Jalopnik
---
9.) Tentmushi
G/O Media may get a commission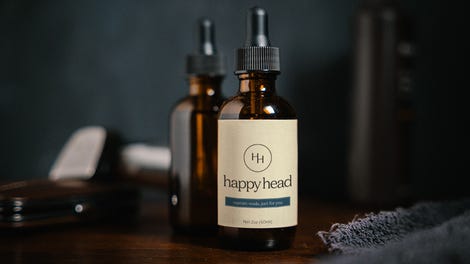 Probably the only fuel efficient vehicle on this list since it's essentially a Kei van with a 1.3 L engine and a Westfalia type extension on top. Definitely the cutest vehicle on this list. Good luck finding one stateside, though.
Suggested By: carcrasher88, Photo Credit: Hatanaka
---
8.) Volkswagen Westfalia Conversion Van
An absolute classic. Take one Volkswagen Type 2, send it over to the guys at Westfalia and you end up with one of the most versatile campers ever made. Especially cool are the 4WD Syncro vans, so you can take your Westy conversion anywhere.
Suggested By: Stig-a-saw-us-wrecks, Photo Credit: Handolio
---
7.) International Space Station
Ok, so maybe you're kind of limited to gravity doing all the navigation for you and maybe they're prohibitively expensive, but have you seen the view? You're not going to get that anywhere else.
Suggested By: f86sabre, Photo Credit: NASA via Wikimedia Commons
---
6.) Boeing 747
Expensive, but not as expensive as the ISS. Here's one for sale for only $5.2 Million, which is cheaper than a Ferrari 250 GTO! With a 747 you can go anywhere in comfort and style, especially when you strip out the interior to make your personal mansion in the sky.
Suggested By: Pitchblende, Photo Credit: Aero Icarus
---
5.) 5th Wheel Toy Hauler
Reader RobGADV has been living in one of these himself. I'll let him tell you all about it:
"I've been living fulltime in a 5th wheel toyhauler for the past six years. It's really quite nice. 40' long, the rear 14' is a separate garage where I keep my motorcycles when traveling, or it becomes a workshop when I'm staying someplace for a while. The middle 14' is the main living area... dinette, sofa and kitchen, including 40" TV. The front 12' is the queen bed, bath, shower and closets.

My payment on the trailer is $550/mo. My truck is paid for (2005 RAM 3500 dually), and the cost to rent a space to park it ranges from $300/mo up to $800/mo depending on where I'm living at the moment. Here in Oregon, it's on the cheaper end. In California, it's on the higher end. That price includes all utilities except electric, which generally runs about $50/mo.

It also has a gasoline generator and decent sized holding tanks so I can dry camp someplace without hookups for a week at a time without having to replenish fresh water or dump waste tanks. I also have solar panels, an inverter, and extra batteries so I only run the generator when I need the A/C."
Suggested By: RobGADV, Photo Credit: Voltage Haulers
---
4.) Earthroamer XV-HD
Nothing says "I'm here to conquer the world" quite like the Earthroamer XV-HD. Built on a Ford F-650 chassis and powered by a Cummins diesel, the XV-HD provides comfortable living literally anywhere on land. Earthroamer is taking preorders for deliveries next summer so if this strikes your fancy write them a check for $750,000. Cheaper then most Manhattan apartments and more spacious.
Suggested By: HammerheadFistpunch, Photo Credit: Earthroamer
---
3.) Azzam
At 590 feet, the Azzam is the worlds largest yacht. Need I say any more?
Suggested By: macnamera, Photo Credit: DiFooll via YouTube
---
2.) VARIO Perfect Platinum
This spot could go to any RV but I'm going to have to give it to the Vario Perfect Platinum for the fact that it has a built in garage. Buy one of these and and a Catherham Se7en and you'll have the coolest setup at the trackday. Honorable mention goes to Jason Torchinsky's Dodge Tioga because it's gorgeous.
Suggested By: DennyCraneDennyCraneDennyCrane, Photo Credit: VARIOMobil
---
1.) Grumman HU-16 Albatross
It's a fully amphibious private plane. It's big enough to live in, small enough to take anywhere (looking at you 747 and Azzam), and you can go anywhere land or sea with it. Don't believe me? Just ask Jimmy Buffet–he had one
Suggested By: My X-type is too a real Jaguar, Photo Credit: D. Miller
Welcome back to Answers of the Day - our daily Jalopnik feature where we take the best ten responses from the previous day's Question of the Day and shine it up to show off. It's by you and for you, the Jalopnik readers. Enjoy!
Top Photo Credit: Klassen via Jalopnik