Who needs to build private racetracks when we've got incredible public roads like these?
---
10.) Marina Bay Street Circuit (Singapore GP)
Is anyone surprised that one of the most beautiful countries in the world is home to a gorgeous street circuit? It's one of the few tracks the F1 circus looks forward to, and that's saying something.
G/O Media may get a commission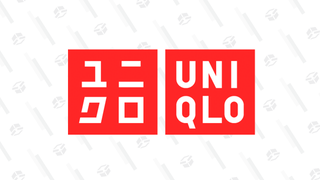 Year-round basics
Uniqlo Summer Sale
Suggested By: Pitchblende, Photo Credit: Getty Images
---
9.) The Raceway At Belle Isle
This rough and tight circuit is located in one of the most scenic parts of Detroit. It lay dormant for many years, but Indy Car made a return in 2011 thanks to the efforts of Roger Penske.
Now we've just got to convince Bernie to bring F1 back to Detroit.
Suggested By: Skinnayyyyy, Photo Credit: Getty Images
---
8.) Long Beach, California
Gorgeous scenery and consistently insane racing: what more could you want? Truly one of America's greatest racetracks.
Suggested By: For Sweeden, Photo Credit: Getty Images
---
7.) Guia Circuit (Macau)
This circuit, home of the Macau Grand Prix, is like the Monaco of the east. It's even got an insanely tight hairpin, maybe the tightest in the world. It's impossibly narrow, so if you're watching a race at Guia, expect to see lots of pileups.
Suggested By: JDMatt, Photo Credit: Getty Images
---
6.) Circuit de Pau-Ville
Overshadowed by a certain other francophone street circuit (**cough**Monaco**cough**), Pau is one of the greatest and most challenging European road courses. F1 doesn't race here anymore, but it is home to excellent Formula 3 and Historic Grands Prix.
Suggested By: _Mécanicien, Photo Credit: Brigitte M.
---
5.) Circuit de la Sarthe
What else can be said about a public road where race cars have hit 240 mph? The craziest part is that testing used to occur when the roads were still open! Insanity.
Suggested By: ethanheiser, Photo Credit: Getty Images
---
4.) Mt. Panorama
The first time I played Australia's landmark track in a video game, I couldn't believe it was real. It is indeed real, and it's incredible.
Suggested By: Maxxuman, Photo Credit: Getty Images
---
3.) Pikes Peak
Calling Pikes Peak a "hill climb" is like saying Jimi Hendrix is a "good guitarist." Both are true statements, but they don't really tell the whole story.
It's one of the most grueling races in the world, with the most insane cars and drivers in attendance.
Suggested By: Chris_K_F, Photo Credit: Getty Images
---
2.) Circuit de Monaco
Even if you got rid of all the glitz and glamour, the Monaco GP would still be the most amazing F1 race of the year for the track alone. There's no way modern formula cars were ever meant to race on streets this tight an narrow.
Suggested By: BigDub, Photo Credit: Getty Images
---
1.) Snaefell Mountain Course (Isle Of Man)
The Isle of Man circuit is over 20 miles longer than the Nürburgring Nordschleife, and is home to some of the most insane racing you'll ever see.
Watch this video to see what I mean, but I must warn you that it's not for the faint of heart.
Suggested By: Ohto Kangas, Photo Credit: Getty Images
Welcome back to Answers of the Day - our daily Jalopnik feature where we take the best ten responses from the previous day's Question of the Day and shine it up to show off. It's by you and for you, the Jalopnik readers. Enjoy!
Top Photo Credit: Getty Images (Ayrton Senna in his Lotus-Honda 99T pictured roaring past a Monaco cafe back in 1987)