In its heyday, the Nürburgring was such an unforgiving racetrack drivers dubbed it "Green Hell." Many drove it, few mastered it, and those who did became legends. Here are the ten best recorded 'Ring laps according to Jalopnik readers. Watch and learn.
Welcome back to Answers of the Day — our Jalopnik summer feature where we take the best ten responses from the previous day's Question of the Day and shine it up to show off. It's by you and for you, the Jalopnik readers. Enjoy!
Photo Credit: Zerin Dube/Speed:Sport:Life

10.) Formula V
Suggested By: Guactastic
Why It's Amazing: German driver Hubert Hahne was the first touring-car pilot to lap the Nürburgring in less than ten minutes. Here, in his Lola-BMW Formula 2 car, he leads a camera-toting Formula Vee around the Nordschleife. Not only do we get to see Hahne's lines, we also get a great view of the skinny-tired Vee's softly sprung suspension hard at work keeping what little rubber there was on the road. Look at all those steering corrections! Also, luckily, there's a helpful narrator to keep us aware of our location. Watch the camera car get air at about 3:00 in.
G/O Media may get a commission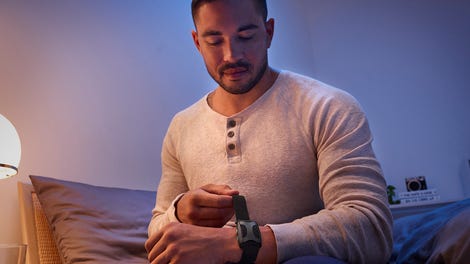 Photo credit: Youtube

9.) Pagani Zonda R
Suggested By: jodark
Why It's Amazing: And now for something completely different. We go from a leisurely drive through the forest in a vintage Formula car to balls-out full-on attack mode in a brand new and highly sophisticated supercar. Can we even call the Zonda R a supercar? Perhaps hypercar is more appropriate here. Whatever you call it, the car is ridiculously quick around the Nurburgring's 13 miles. Combine the raw speed with that glorious sound, and you've got a winner.
Photo credit: Youtube

8.) Jan Magnussen in a Seat Leon
Suggested By: LyleLanley
Why It's Amazing: No big deal folks, it's just factory Corvette driver Jan Magnussen and some friends out for a nice relaxing drive through the Eifel Mountains. Note the relaxed attitude Mr. Magnussen has behind the wheel of this completely stock Seat. The dude is smoking a cigarette, ashing out the window, while his friends hoot and holler at the ridiculous things this mild-mannered car achieves. That Fiat Panda they blow by at about 1:20 has no idea who has just passed him, but stay tuned for the screams of joy as they crest the next hill. The cameraman may be having a hard time keeping the shot steady, but can you blame him?
Photo credit: Youtube

7.) Motoharu Kurosawa in a Honda NSX
Suggested By: Type R
Why It's Amazing: The really important thing to note about this lap is the precision. You're gonna have to watch it a couple times to really absorb everything. First, just watch the lap. Then, go back and watch again, but keep your eyes on the man's feet. Marvel at his heel-toe technique. Gaze on the beauty with which he coordinates his appendages. Wonder at the majesty of a pro spending another day in his office.
Photo credit: Youtube

6.) Sabine Schmitz in a Ford Transit Van
Suggested By: CRXPilot
Why It's Amazing: We've all seen Sabine spank a Ford Transit around the Nürburgring a million times, but the list really wouldn't be complete without it. So just this once, pretend you're seeing it for the first time. The woman is doing things with a big van that really shouldn't be possible. The first attempt is heartbreaking; the second, with the slipstreaming help of a Viper, is even worse. What's more, the second attempt you see in the clip isn't even the real one- Sabine had all of the cameras removed for the real run behind the Viper, to get rid of every possible ounce she could. Still, no luck. But man, what a lap.
Photo credit: Youtube

5.) Howden Ganley in a 1973 Williams Iso-Marlboro
Suggested By: AustintheBruiser
Why It's Amazing: Energetically narrated by Jackie Stewart, this flying lap around the Nordschleife with Howden Ganley during his third year in Formula 1 is an intense one. Jackie highlights some of the safety features the track was lacking, which makes Ganley's lap that much more frightening. Perhaps most poignantly, Stewart notes "I think if I were to walk 'round, I would be horrified; I would never drive 'round the place again. So the faster you drive 'round the 'Ring, the less you know."
Photo credit: Youtube

4.) Caterham R500 vs Porsche 996 GT2
Suggested By: danzeger
Why It's Amazing: The Porsche shoots past the Caterham on the left, the driver defiantly flicks his wrist, and it's on. The little Caterham catches air at Flugplatz after passing the GT2, but the angry 996 quickly catches back up. If you're short on time, skip to 2:09 and pucker up. That's just one in a lap filled with "put your head between your legs and kiss your ass goodbye" moments.
Photo credit: Youtube

3.) Stefan Bellof in a Porsche 956
Suggested By: dmcshinobi
Why It's Amazing: Then-rookie Stefan Bellof wastes no time getting his foot down. He dispatches with Keke Rosberg, and then dispatches with the rest of the track. He went on to set the unofficial fastest lap ever at the Nurburgring, at six minutes and eleven seconds. The time has yet to be beaten, 28 years later. Sadly, Bellof died at the wheel of a Porsche 962C in 1985.
Photo credit: Youtube

2.) Hans Stuck in a BMW M3 GTR
Suggested By: Jutts
Why It's Amazing: Hans Stuck on the 'Ring isn't driving. It's love-making. The man is just so fast, it's nearly unbelievable. And so intense! His love and passion for driving faster than anyone you know comes through here brilliantly. But what about the car? At times, his M3 GTR is so loud, we can barely make out his voice above the transmission whine, but that's all part of the fun. Hans Stuck, we salute you for your no-holds-barred pursuit of speed.
Photo credit: Youtube

1.) Stefan Roser in a 911 RUF CTR2
Suggested By: Jackie
Why It's Amazing: Stefan Roser deserves a medal. Driving at ten-tenths in shirtsleeves, with no helmet or traction control, in that car at that track surely qualifies for some hardware somewhere, right? It may not be the quickest lap, but it's probably one of the most tail-happy, and we like that. Watch him gobble up motorcycles like it's his job. Watch him burn through a set of tires like it's the only thing he knows how to do. Watch him come seriously close to an intimate moment with the armco. Watch him give it a generous dab of oppo, and come out a winner on the other side. Watch, and learn.
Photo credit: Youtube