From the great names today to the forgotten marques of the past, these ten carmakers have more history in competition than any others.
---
10.) Saab
Saab always tried to punch way above its weight, successfully. Reborn Pyrrhic:
My underdog nomination goes to Saab. From its first victory at the Rally de Monte Carlo Coupe des Dammes in 1952, to the two-stroke and V4 rally cars piloted by greats like erik Carlsson and Simo Lampinen, to Stig Blomqvist on the 99 Turbo, then Per Eklund on Pikes Peak and multiple victories in European Rallycross Championship, and the numerous international speed records set in Talladega in 1996.

Saab has a very historied racing history for such a small manufacturer.
Suggested By: Reborn Pyrrhic, Photo Credit: AP Images
---
9.) Peugeot
G/O Media may get a commission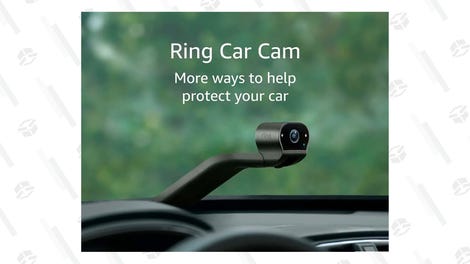 From Le Mans to Dakar, from Group B to Pikes Peak, Peugeot has done it all.
I hope PSA can sort their finances out, turn a healthy profit and spend it on chasing Audi again...
Suggested By: Highbury, Photo Credit: Getty Images
---
8.) Chevrolet
GM has been racing on both sides of the ocean since day one, but just thing about all those amateurs out there who want to go fast!
Step one: put a Chevy small block in it...
Suggested By: JoeBryant, Photo Credit: Máté Petrány/Jalopnik
---
7.) Alfa Romeo
A bit of history from zziro:
Enzo Ferrari drove Alfas before making his own cars. The first car to wear the cavallino rampante from Francesco Barraca's fighter plane was Enzo's Alfa.
Plus rallying, plus touring cars, plus F1 again, plus everybody drives Alfas faster than advised. With their new rear-wheel drive platform, they should get back at it...
Suggested By: zziro,, Photo Credit: Getty Images
---
6.) Mercedes-Benz
Endurance racing, touring cars, F1. Mercedes left motorsports after the 1955 Le Mans disaster, but boy did they come back with a bang! Also, damnthisburnershitsux:
They competed in the first auto race ever, the 1894 Paris-Rouen, the only other modern day car maker that competed that day was Peugeot. It would hard to pick between the two given the rally history of Peugeot but I would go with Mercedes because they have more consistently competed at a high level.
Suggested By: damnthisburnershitsux, Photo Credit: AP Images
---
5.) Lancia
Formula 1 in its golden era, rally in its Group B flame-spitting era, prototypes here and there.
Lancia should be saved for its motorsport heritage alone. It's something you could build on, Mr. Marchionne. Ask us, we have great ideas!
Suggested By: Redfoxiii, Photo Credit: AP Images
---
4.) Honda
Long before V-TEC and the bros, Honda kicked in big time. And they still do, be that on two-wheels or four.
Suggested By: Forgetful, Photo Credit: Getty Images
---
3.) Ferrari
Ferrari is F1, F1 is Ferrari. They use that card quite often, but fair enough. Plus, there were the Le Mans prototypes. Were. Like, a long time ago.
Also, the Lancia Stratos engine is a Ferrari V6. That counts, but I want to see an LMP1 car from them again.
Suggested By: Titan-E34, Photo Credit: Getty Images
---
2.) Porsche
The whole company was started with a faster Beetle in mind, but apart from all those Le Mans and various 911 victories, Porsche also won the Dakar. Everything they do is connected to racing. Well, okay, not the Panamera Diesel.
Suggested By: Stef Schrader, Photo Credit: Porsche AG
---
1.) Ford
WRC, F1, Le Mans, Group B, touring cars...there's simply no major series without Fords. Underrated, but not forgotten!
Suggested By: Jeb_Hoge, Photo Credit: AP Images
Welcome back to Answers of the Day - our daily Jalopnik feature where we take the best ten responses from the previous day's Question of the Day and shine it up to show off. It's by you and for you, the Jalopnik readers. Enjoy!
Top Photo Credit: McLaren