The Subaru WRX STI's end in the U.K. seemed like a one-off thing—a decision by the importer to stop carrying the car, OK'd by Subaru because the company thought it was a good idea to "allow WRX STI's heritage to inform future developments rather than being continued." But it might be more than that.
Subaru Europe's sales and marketing general manager, David Dello Stritto, told auto website AutoRAI that the WRX STI will be "temporarily dead," presumably just in Europe, due to that terrible, horrible gasoline engine under its hood. Here's what Dello Stritto told the website, as translated from Dutch:
"Subaru is awaiting what the market developments are, and sets the concept for that," says David. "CO2 emissions are becoming increasingly important and the current 2.5-liter four-cylinder turbo boxer engine simply can not continue to be used in the future. We do not say goodbye to the WRX STI, the car belongs to Subaru, but there will be a period where we will temporarily not run WRX STI." ...

David adds: "There will be a new WRX STI, but that takes time."
The website also quoted Dello Stritto as saying Subaru would have to investigate whether a hybrid system would work with the WRX STI. Jalopnik has reached out to Subaru Europe to confirm this and Dello Stritto's other comments to the website, and will update if we hear back.
At the beginning of November, Subaru announced a $45,000 WRX STI Final Edition for the U.K. market to celebrate its time there. The car's importer into the U.K., IM Group, decided to stop bringing it in. Subaru said this about the decision:
With the launches of new models, and investment in platform and powertrains going forward, the timing has felt right to open a new chapter for Subaru and allow WRX STI's heritage to inform future developments rather than being continued.
G/O Media may get a commission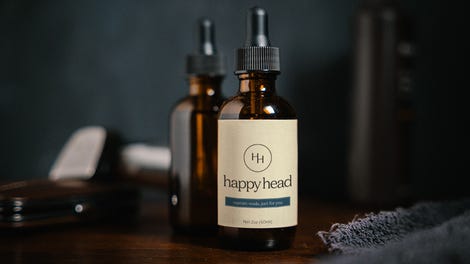 Jalopnik asked Subaru at the time what the end of the WRX STI in Europe could mean for other markets, but we didn't hear back. It wasn't clear in Subaru's announcement whether the "end" of the WRX STI in the U.K. meant it was fully dead or taking a break, but Subaru didn't confirm that to Jalopnik either. From Dello Stritto's comments to AutoRAI, it sounds like this will just be a break.
But, really, why take a break from a good thing while it (likely) undergoes some changes? Cheesecake is good, but nobody wants to "temporarily not run (to the nearest restaurant)" to eat some while the chefs of the world cook up some new and revolutionary ways to make it.
Don't deprive us of our cheesecake, Subaru.