In design, there are times when squares are in and when things get all round and ovally. Then, you have the squircle. It's exactly like it sounds.
The squircle, a rounded square or a squared circle, depending on how you look at it, isn't a new design touch or anything like that. But it's definitely becoming more dominant on new car design. And that's fine, because what car design needs is a break from the obvious.
As with any trend, though, there are some designers who do it right and others who don't. So I've assembled some cars being made today that utilize the squircle as a touch or a theme. Some do it right, and others need some work.
And what are other squircles in modern car design that you love, hate, or just noticed now that I've pointed out a few? Seriously, you're going to start seeing squircles everywhere now.
Where would you like to see the squircle put to use?
G/O Media may get a commission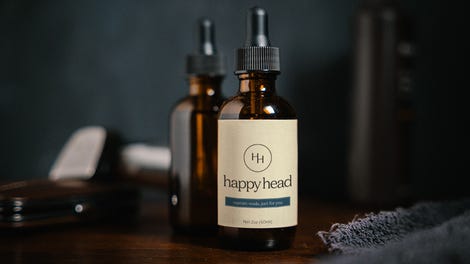 Chevy Malibu tail lights
The Malibu is probably one of the most derided new cars on the market these days, but that's mostly for what's underneath. And while the rest of the car is fairly anonymous, the rear lights are especially attractive to me. LEDs on the top-spec LTZ in the squircle shape, they're not derivative round blobs or tacky, blocky squares. Nice styling touch on an otherwise unexceptional car.
Photo: General Motors
GMC Sierra front
The whole GMC range is kind of a symphony of squircles, but none are quite as large and pronounced as the ones on the recently shown 2014 Sierra It's already a massively imposing pickup truck, but with blocky styling and an absolutely colossal grille, it's quite the statement. The use of squircles here, though, suggests class. And it's not as blocky as its Silverado brethren, either.
Photo: General Motors
Mercedes-Benz E-Class facelift headlights
So the most-recent redesign of the E-class didn't really go over that well, and, arguably, the facelift with its odd combinations of straight and round lines isn't that much better. Probably the most contentious points are the squircle-shaped LEDs, intended to mimic the old quad headlamp arrangement the E-class has had since the mid-1990s. But what used to be round went square with the redesign and is now onto squircles in the facelift. I don't see what was wrong with the round lights, actually. Mercedes, I will say, has not perfected the squircle yet.
Photo: Mercedes-Benz
Fiat Panda... everywhere
I so wish we had the Panda here as an affordable car here. Instead of the Smart of the Spark, we could have something that's both stylish and practical for four people. The Panda proves that it doesn't have to be the last word in modernity to be a remarkable city car. The latest version is basically just one big squircle. And that's fine, because as a practical small car, it makes it more interesting than a big box. Fiat can say it does squircles right.
Photo: Fiat