Ferrari chairman Luca di Montezemolo swears the prancing horse brand won't be doing an electric car on his watch, but we do know he's keen on high-performance hybrids. Now, documents filed with the European Patent Register could offer clues on the next Ferrari hybrid, which looks to be a front-engine grand tourer.
The world is eagerly awaiting the production debut of LaFerrari, the upcoming 963 horsepower halo car powered by a V12 engine with a mild hybrid electric assistance.
Like its competitors the Porsche 918 Spyder and McLaren P1, LaFerrari is expected to usher in a new era of insane performance where overpowered gasoline engines are aided by electricity. Automakers have realized that hybrids don't necessarily have to equal staid fuel-sippers like the Prius, and that they can have incredible advantages for adding power.
G/O Media may get a commission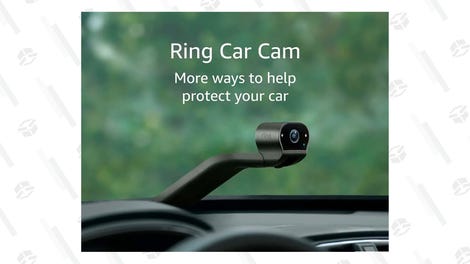 Five recently-approved patent documents at the European Patent Register, which were first reported by a user at the Ferrari Chat forum, describe something different from LaFerrari. It's a new, front-engine Ferrari hybrid, possibly a grand tourer. Its title leaves little to the imagination: "Storage system for the storage of electric energy for a vehicle with electric propulsion."
The oldest patent was filed way back in Jan. 2012 but not given the green light for a grant until late July of this year, but others are more recent than that.
A helpful diagram is included, and the document describes what you're looking at up there: 2 and 3 are the front and rear wheels, respectively, 5 is a front-mounted internal combustion engine of some sort, 6 is the drive shaft, 7 is an automatic manual transmission (I know 7 is in an odd place in that diagram, but it's what the patent says) that sends torque from the gasoline engine to the rear wheels, and 8 is an electric motor also connected to the transmission. Other numbers are transmission components and axle shafts; 13 is a power converter, and 14 is an "electric storage system."
Figure 2 above shows the underside of the car and goes into more detail about the car's built-in battery pack. The floor is number 15, the bottom wall of the compartment; the storage system, 14, lies on top of that. Number 17 is a plastic, thermally conductive and electrically insulating container, and 16 is the housing it is inserted into. Inside 14 are the lithium ion batteries, cylindrical in shape and inserted at angles with each other.
Here's an earlier drawing for a patent of the same car. Number 15 denotes the chemical batteries connected together in series or parallel, according to the patent filing. The packs are surrounded by two rigid busbars, denoted as number 17 in the graphic. Presumably, the more up-to-date one would be most likely to see production.
The most recent patent application was filed in early February of this year and given an intention to be granted in late September. Ferrari's patent says that there are challenges inherent in putting battery packs into "a high performance sports vehicle which has very small inside spaces," namely keeping the storage system close to the electric motor to reduce the length of electric connection cables and other components.
It goes into more detail about why Ferrari wants to build the battery packs into the floor integrated into the frame of the car.
It has been proposed to arrange the batteries of the storage system at the floor that makes up the bottom wall of the compartment... The arrangement of the storage system at the floor offers several advantages, since in this way the storage system is highly protected against crashes being arranged into the safety cell compartment, is relatively close to the electric machine, is arranged in a position not subject to overheating and is easy to be cooled down, and is arranged close to the ground in a central position.
Emphasis mine, because we see from this arrangement two major advantages: safety and a low center of gravity. The Tesla Model S, which also has floor-mounted battery packs, benefits from the same attributes.
In some ways, it seems like LaFerrari with the engine moved forward. That car also has battery packs mounted into its floor, and it has its electric motor situated in the rear of the vehicle.
According to eGarage, LaFerrari's hybrid system consists of 120 cells assembled into eight 15-cell modules, weighing just about 132 pounds (or 60 kilograms.) The hypercar's battery setup is relatively small; smaller and lighter than what's in the McLaren P1, to be sure. But based on these drawings, the batteries appear to be a much more prominent part of the car, and so electricity could take a larger role in its performance.
Ultimately, these patent drawings leave us with more questions than answers. First and foremost, we don't know if this car will ever reach production in one form or another, but I think we'd be smart to expect it. The patents don't say what kind of engine it has up front, the power output of the hybrid system, how much horsepower it will develop in total, or what role if any LaFerrari's HY-KERS kinetic energy recovery system could play.
We also don't know if it will have the ability to run solely on electric power or not. Ferrari says LaFerrari doesn't do that, but we've seen some evidence to indicate otherwise, and it may be a possibility on some future car.
It's also not the first time Ferrari has toyed with hybrid systems on a GT car. Remember the 599 HY-KERS concept from 2010?
These patents show us that more than likely, Ferrari sees hybridization as the future of high performance cars and could be planning to extend it to their GT cars at some point. We reached out to Ferrari for comment and have not heard back yet.
A big, sexy, front-mounted V12 with close to 1,000 horsepower thanks to the aid of electricity? It's hard to argue with that concept.
Update: Here's what a Ferrari spokeswoman told Jalopnik:
As standard procedure, Ferrari regularly registers patents while studying new technological solutions. No comment on if, how or when this particular solution will be applied.
Graphic credit Jason Torchinsky
Concept Fiorano design by Rob Battams, Tom Hardman, David Imai Coventry University School of Art & Design