Selena Gomez is making new music, and the cover for her upcoming single features what looks like a second generation Honda Accord posed behind her and the word 'FETISH'. Sorry you spent all that money on a Lamborghini or whatever trying to impress her.
Sorry, but there isn't an audio preview of the song yet. Just two lovely images of this second gen Accord. I'm assuming the narrative of this single cover is probably something like, Selena is supposed to be a lower-middle class alleged do-gooder with a secret bad side who appears to have curbed her old ass Honda and it maybe overheated?
Anyway, here's the actual cover, which reveals the single will feature Gucci Mane:
The photos appear to be conventional 35 mm film photography, but who knows if they did it for real or just post-processed. It's hard to be sure these days.

Either way, I love that an old Accord is so prominently featured, definitely giving Selena some street cred around these parts. It's a good look, and even slightly surprising post-Cash4Clunkers.
G/O Media may get a commission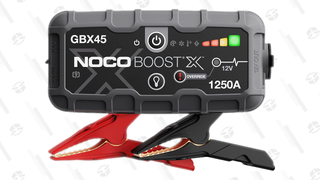 13% Off
Noco Boost X GBX75 Jump Starter
The song will hopefully, at least briefly, name-drop the featured Honda Accord along with something possibly to do with fetishes, if not featuring the Honda as the fetish. There's no kink shaming reliability.
We'll find out on July 13.
H/t to NotBob