McLaren confirmed that F1 GTR specialist Lanzante will convert some of the track-only P1 GTRs to road legal specification starting in the summer. What LaFerrari?
Following Autocar's earlier report, McLaren confirmed that although McLaren Special Operations will complete all P1 GTRs as track-only cars, Lanzante will then convert some to the fastest grocery getters ever:
MSO is building the McLaren P1 GTR for track use only.

UK based McLaren F1 specialist Lanzante has looked into the feasibility of a road legal conversion to the track only, MSO-produced McLaren P1 GTR following enquiries from EU and Middle East based customers. Any conversion to the car would be after delivery.
Lanzante won the 24 Hours of Le Mans with their iconic McLaren F1 GTR, and although MSO will take care of the F1 road cars forever, the GTRs are still serviced by Lanzante Motorsport instead of Woking.
G/O Media may get a commission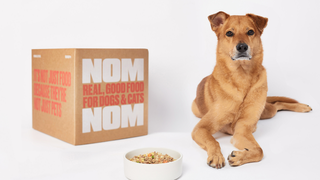 Team boss Dean Lanzante had this to say about the road-legal P1 GTRs to Autocar:
We will be tackling all conversions on a case-by-case basis. What we do will depend on where the customer wants to run the car and what the regulations are in that region. But whatever we do it will always be done sympathetically; the GTR has been built to be a step beyond the P1, we're trying to keep as much of that spirit as we can. It will still be lighter, have more power, better aero and so on.

I wouldn't do anything to damage our relationship with McLaren, which we've built up over 20 years through our work on the F1.
This is all very interesting mostly because I can't imagine Ferrari ever agreeing to another company doing something similar to its precious FXX Ks. Then again, they are Ferrari...
Expect the McLaren P1 GTR-Ls to be nothing short of utter lunacy. Like this at a stop light...
Photo credit: McLaren