Tammie Jo Shults, reportedly one of the pilots responsible for landing the Southwest Airlines flight 1380 that experienced an engine explosion earlier today, was also one of the first women pilots in the Navy and one of the first women to fly the F/A 18 fighter jet.

Earlier today, flight 1380 was headed from New York to Dallas when its engine exploded. One person was reported dead following the incident, and one person was reportedly partially pulled through a broken window, one person suffered a heart attack, and others were hit with shrapnel.
According to social media posts from some of the 143 passengers on the flight, Tammi Jo Shults was the pilot who managed to navigate the flight for an emergency landing. She reportedly greeted passengers as they exited the plane after the landing.
G/O Media may get a commission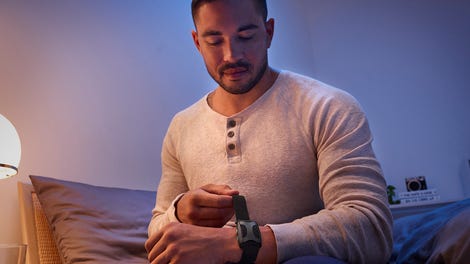 Shults was one of the first women fighter pilots in U.S. Navy history, as well as being one of the first to pilot the F/A 18 jet, as reported by Heavy.com. Shults is from New Mexico, and joined the Navy in 1985, where she also flew the LTV A-7 Corsair as part of VAQ-34, an electronic aggressor squadron, according to All Hands, a Navy magazine.
From All Hands:

"In AOCS [Aviation Officer Candidate School], if you're a woman [or different in any way], you're a high profile; you're under more scrutiny," Shults said. Chances for women to gain as much knowledge about the aviation community are limited.

"It would be nice if they would take away the ceilings [women] have over our heads," Shults said. "In VAQ-34, gender doesn't matter, there's no advantage or disadvantage," she said. "Which proves my point - if there's a good mix of gender, it ceases to be an issue."

Here's more on Shults via Heavy.com:
She wasn't allowed to fly in combat while she was in the Navy, according to a 2006 article that is no longer online but can be accessed in a forum about fighter pilots here. But did become an "aggressor pilot." She resigned her commission in 1993 and joined Southwest Airlines.

In the video below, you can hear Shults' radio communications following the engine explosion, where she manages to calmly explain that part of the aircraft is missing and that passengers are injured as she lines up with the runway.
Update 10:50 a.m. Wednesday: Due to concerns over whether the pilot pictured in our original top photo was identified correctly or not as Tammie Jo Shults, we have replaced it with an image confirmed to be of Shults courtesy of Linda Maloney.