The Pikes Peak International Hill Climb (PPIHC) is easily the most batshit insane motorcycle race in the United States. The 12.42-mile long course is where the fastest and craziest among us go to compete against both fellow man and mountain as they ride to the top of the 14,110 foot summit. But this year, many of them won't be allowed to compete.
For 2016, the PPIHC is reverting back to their pre-2011 rules which ban any bike that doesn't have a single handlebar, essentially banning all sportbikes and race replicas. As the motorcycle/quad/sidecar rule 6k states: "Only motorcycles manufactured with one piece handle bars as original equipment will be permitted. Only OVM one-piece handlebars will be permitted. This Rule does not apply to bikes in the Pikes Peak Challenge Sidecar Class."
I wasn't being hyperbolic when I said the Pikes Peak race was bananas. A motorcyclist has died each of the last two years during the weekend-long event, with Bobby Goodin crashing as he entered the dirt lot after crossing the finish line in 2014 and Carl Sorensen crashing and flying off a cliff last year. Guess what they had in common? They were both riding sportbikes, with Bobby on a Triumph Dayton 675R and Carl on a Ducati 848.
If having two deaths in two years doesn't seem like much of a pattern, keep in mind that people have only been riding sportbikes on the course for the past five years. Before that, the course wasn't fully paved and sportbikes, with their clip ons and lack of steering lock, weren't advantageous to ride. But, in 2011, they paved the last sections and changed a previous rule that didn't allow bikes with clip ons, and average times started to drop dramatically.
For 2015, Honda's Jeff Tigert took top honors in the motorcycle class on a Honda CBR1000RR and the year prior, 2014, Jeremy Toye won on a Kawasaki ZX-10R.
G/O Media may get a commission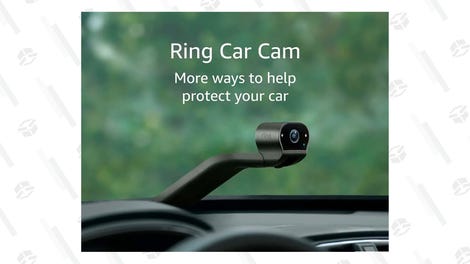 Roadracingworld.com interviewed PPIHC executive director Megan Leatham about the upcoming rule change, and here's what she had to say on the reasoning behind the rule change:

The PPIHC motorcycle program is faced with many challenge considering what has happened over the past two years with fatalities and injuries.

To be honest, there was a lot of talk on the insurance side as well as from the BOD [Board of Directors] about eliminating the motorcycle program completely from PPIHC.

Although we understand that PPIHC is inherently dangerous and deaths and injury may occur regardless of what type of bike someone is riding, the decision to make it mandatory to have one-piece handlebars was made based upon the type of bike the committee and BOD is comfortable allowing to race Pikes Peak.

Once the Committee and BOD determined to keep the motorcycle program in place, changes regarding the bike program had to be made. One common factor in both fatalities was the type of bike both competitors were riding and the BOD is no longer comfortable allowing that type of bike on Pikes Peak.
They then reached out to Tigert and Toye to get their thoughts.
Jeff Tigert, last years winner, said "I don't understand it. I don't know if they're trying to bring some kind of safety aspect to it by outlawing those kind of bikes [with clip-ons]. Me, personally, I don't see that being any safer. I don't understand where their direction is coming from."
Toye was less polite: "The handlebars didn't cause those deaths, and the handlebar isn't going to reduce speed. A motorcycle produced with a one-piece handlebar isn't designed for optimum handling, shall we say, and the conditions at Pikes [Peak] are pretty intense so you need the best-handling situation you can get whether it's the handlebars or an air bag or a fuzzy seat. I think it's ridiculous. The handlebar has nothing to do with [safety]."
It will be interesting to see if this rule change has an effect on the safety results of the race, especially considering that the race record was set on a Ducati Multistrada by Carlin Dunne with a time of 9:52:819 the first year the course was fully paved.
Photos: Honda and Kawasaki
Contact the author at sean.macdonald@jalopnik.com. Follow Lanesplitter on Facebook and Twitter.