The U.S. Mid-Atlantic region is one of the most heavily armed places on Earth, home to aircraft carriers, nuclear missile submarines, F-22 Raptor fighters, and thousands of other pieces of military hardware. The region alone packs more military firepower than most countries. It's also now staring down one of the most destructive forces ever created: a hurricane.
With the threat of a Category 4 hurricane looming large, the U.S. Navy is evacuating from mighty Naval Station Norfolk every ship it could get underway, while U.S. military aircraft are scattering to bases inland and out of the storm's path. Hurricane Florence, set to make landfall Friday morning, could be the most destructive hurricane ever to land on American soil.
The storm is heading on a northwesterly course up to the mid-Atlantic, is projected to hit North and South Carolina early Friday. As NASA says, a hurricane can pack the destructive power of 10,000 nuclear bombs, doing damage through high winds, heavy rain, and, in coastal areas, massive tidal surges bringing flood-like conditions. Florence will affect an area from Georgia to Virginia.

Hurricanes are not kind to ships at sea, military or civilian. On December 16th, 1944, Typhoon Cobra smashed into the ships of the U.S. Third Fleet in the Pacific with disastrous consequences. The typhoon sank three destroyers and damaged 26 other ships, including several aircraft carriers and the battleship USS Iowa. Seven hundred and ninety sailors were killed or presumed lost at sea.

G/O Media may get a commission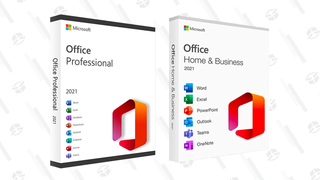 95% off
Cyber Monday - Lowest Price Ever - Microsoft Office Lifetime License
According to Military.com, Friday Norfolk and Joint Expeditionary Base Little Creek set Sortie Condition Charlie last Friday, which according to the Navy means "ships prepare to sortie within 48 hours to avoid heavy weather." Sortie Condition Bravo followed on Saturday and indicates, "sortie is expected within 24 hours to avoid heavy weather." The Navy ordered Sortie Condition Alpha on Monday September 10th, meaning "sortie commences to avoid heavy weather", triggering an exodus of ships from the Virginia naval bases.
Not all of the Navy's ships are straight leaving, however: U.S. Naval Institute News reports the amphibious assault ship USS Kearsarge ducked into Norfolk to pick up hurricane relief supplies and then headed back out again to ride out the storm.

Hurricanes are also a grave danger to aircraft, especially small, expensive fighters. In 1992, Hurricane Andrew hit Florida and devastated Homestead Air Force Base, destroying at least two F-16 fighters and their hangars. The Navy, Marine Corps, and Air Force are moving as many tactical aircraft as possible inland. Naval Station Oceana is sending 75 Hornet strike fighters to bases in Kentucky, Florida, and Illinois, while Langley Air Force Base is sending F-22 Raptors as far away as Rickenbacker Air National Guard Base Ohio.
Hundreds of aircraft are migrating out of Florence's path, set to depart mid-week. One potential problem: any airplane that can't fly is going to be left behind at the mercy of the storm. The low (but gradually improving) readiness rates of U.S. Navy and Marine Corps strike fighters could trap many aircraft on the ground in Virginia and South Carolina, in many cases right in the hurricane's path.