You might be able to find one of these things rotting away in your neighbor's barn, but that doesn't mean that the original Mazda RX-7 isn't a true, glorious, flawed masterpiece the likes of which the car world rarely sees.
In light of Mazda's return to RX-named rotary cars (even in the form of the RX-Vision concept) it's a good time to reflect on the original RX-7.
You don't see these cars on the street anymore. They were too cheap, too common, too weird to make their way into early collector car status before most of them got wrapped around telephone poles, or consigned to rust heap junkyards.
G/O Media may get a commission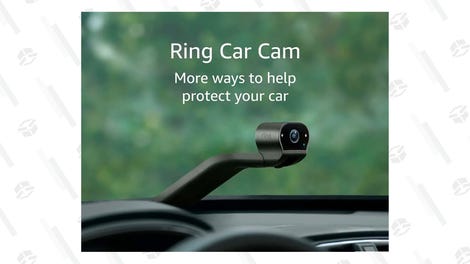 Go to any autocross, rallycross, or budget road racing event, though, and you'll still reliably find these Mazda sports cars. Simply follow your ears to the most unbelievably loud wail coming from the slowest car on the course and there one will be, muffler broken, rotary engine bleating away.

It's that rotary engine that makes the RX-7 memorable, though maybe not what made it so great. The mechanical heart of these 'FB' code RX-7s had two Dorito-shaped lobes spinning around an eccentric shaft. You can see how it all works in this old Mazda brochure.
In fact, the same man was responsible for the development of the RX-7 and the rotary engine at Mazda in the first place. Kenichi Yamamoto led the original development team at Mazda to develop the Wankel rotary into something close to reliable back in 1961.
Amazingly, that motor single-handedly saved Mazda the company. In the early '60s, the all-powerful Japanese Ministry of International Trand and Industry (MITI) was afraid that the Japanese auto industry might collapse, so they felt it was necessary to limit the number of carmaking companies in Japan. MITI approved of Toyota, Nissan, and Isuzu, but not Mazda (then known as Toyo Kogyo, as Automotive News notes).
Mazda, however, was able to show that their rotary engine technology made them unique and a viable prospect for international trade; Mazda couldn't be absorbed into a larger automaker. MITI agreed and Mazda continued.
It wasn't long before rotary power nearly ruined the company, however. In the first Oil Crisis, Mazda sales took a huge hit because their rotary engines were horrible on gas. The company lost $75 million in 1975, their sales having nearly halved in 1974.
Yamamoto led the development of Mazda's mainstream piston-powered cars, which helped anchor the company, then redirected the rotary to a specific sports car platform, the RX-7. The booming success of that car led him to become president and chairman of Mazda, and under his reign Mazda developed its most bizarre cars, culminating in nothing less than the time Mazda beat the world; Mazda claimed the only win for a Japanese manufacturer at Le Mans 1991, with a rotary engine no less.
So it's easy to understand that there's a bit of a cult associated with the rotary engine, and its use in the RX-7 is why these cars remain so beloved.
That said, the carbureted 12A and fuel-injected 13B rotary engines offered int he original RX-7 are actually my least-favorite aspect of the car. The rotary design traces its way back to Felix Wankel, who was a super Nazi, and they require specialty parts and expertise. Apex seals, little hardened points at the three points of each of the engines' lobes (a development made by Yamamoto's team), are notorious for needing replacement.
Rotary engines are smooth, so smooth that the car comes with a buzzer to let you know that the engine's 7,000rpm redline is approaching. But isolated smoothness is not necessarily what I want out of a sports car. I want an involved, rumbling torquey engine, picking me up from stoplights and letting me go a bit sideways out of corners.
But I think you can argue that the original RX-7 can be loved in spite of its rotary power, not merely because of it.
We remember the RX-7 today because it was remarkably weird, but it made it into production because it was unusually normal, at least for a dedicated sports car. Though it looked like a unique-in-its-lineup two-door, the RX-7 was built using a great deal of parts from the compact GLC/323/Familia (we know that as the Mazda3 today). Both cars had the same rear-wheel drive setup, sharing the same four-speed manual transmission, with MacPherson strut suspension at the front and a live axle at the rear.
And it was this pedestrian linkage to Mazda's most common family car that made the RX-7 affordable. While something like a Porsche 924 would have cost more than nine grand back in the tail end of the 1970s, an RX-7 started for not much more than six. And the Mazda could easily match the Porsche for performance, as contemporary reviews note.
The trick was that the RX-7 was fantastically light—it weighed between 2100 and 2300 pounds depending on the specification— and that meant that its 100-odd horsepower engine was enough to be interesting.
The combination of good speed, low cost, a reputation for reliability, and amazing styling made the RX-7 a hit. Mazda was actually about to go bankrupt (not the first time, not the last time) in 1978, but the RX-7 helped lead good export sales in the U.S. and keep the company afloat. Mazda sold 360,000 of these cars, a Miata before there was a Miata.
What's really funny about the RX-7's success is that it was seen as a validation of its concept, both as a niche car built with unique engineering, and also as a cheap fun car built using lots of already-available parts. Years ago, in a late night at my university's library, I dug up a 1987 issue of the Economist Intelligence Unit's Japanese Motor Business with an interview with Yamamoto. He stressed the importance of developing new cars. So many new cars. Cars for men, cars for women, cars for old people, for lifestyles, cars with production numbers as low as 1/20th of what was normal—500 to 1000 cars per month— or even as low as 200-300 cars per month. Yamamoto believed he could run Mazda profitably with production lines running as slowly as an Italian exotic like Ferrari or Lamborghini.
That kind of thinking gave the world the twin-turbo third-generation RX-7, it gave the world the triple-rotor Mazda Cosmo, the midengined Autozam AZ-1 kei sports car, and the legendary 787B Le Mans winner. And it also brought the company to its knees, almost to complete financial ruin when the Japanese bubble economy burst, the Yen changed value, and the company's thin profit margins turned into losses on cars sold.
All these ups and downs rest on the original RX-7's shoulders.
It is an incredible car, strange but ordinary, fast but not quick, cheap but difficult to maintain, a success and a failure. I have wanted one of these futuristic wedges since I was a kid. A GSL-SE sat in a covered parking lot I biked past every day on my way to elementary school. It had the fuel-injected 13B engine, sports susension, big brakes, and a limited-slip differential. The car gathered dust for years. Every time I passed it, I dreamed of leaving a note, rescuing it, light, unassisted steering wriggling in my hands down a winding back road.
I hope these cars never go away, and I also half-hope that Mazda never brings them back.
Photo Credits: Mazda
---
Contact the author at raphael@jalopnik.com.