New new cars. Too heavy, doors too high to cock your elbow out, weird plastics, the works. It's not a problem old Morgans have. Come and join us in the oldest new car on the show floor, the Morgan 4/4.
Maybe not that literally: it's a two-seater. But legroom is splendid. Máté and I are both 6'2" and we sat there in perfect comfort. Fundamentally unchanged since 1936, the 4/4 in its current form has a 1.6-liter Ford engine with 110 hp and maxes out at 110 mph. Crazy numbers in an age of 900+ hp hypercars with limited top speeds of 220 mph but what need is there for more when the wind is all around you and the car weighs something like 1,700 pounds?
The car we eased ourselves into came with a bike rack. Morgan's senior designer Jon Wells told us he'd built it the night before the show and spray-painted it black. Morsels of old-school British engineering! The rack held a Morgan bike, one of fifty the company will build, which looks like a fixie but has a concealed gearshift operated not with Bowden cables but with kicks on the pedal. Also, cool leather Brooks saddle. Morgan, by the way, is doing just fine, in case you're enticed: Jon says it's their biggest stand at Geneva ever, with every model on display.
G/O Media may get a commission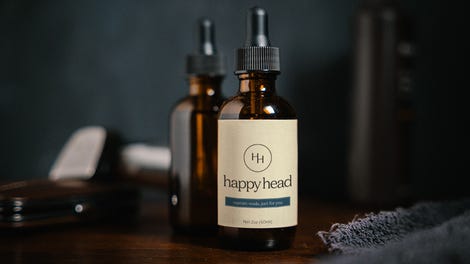 God I could use a long drive in a 4/4. It's the bee's knees.