Rain came last night to the Nürburgring 24 Hours and barely let up all morning. It's been extremely slippery out there, which gave us a lot of attrition. Only two cars are on the lead lap with just under an hour left—a Mercedes-AMG GT3 and a Porsche 911 GT3 R—and oh man, they're at each others' throats.

[Full disclosure: I am Porsche's guest for this trip, and they paid for lodging, travel and food. I was rooting for the Opel Manta to be neutral about this, but sadly, the Foxtail is out.]

The No. 4 Black Falcon Mercedes-AMG GT3 was in the lead when a red flag was called for dense fog that obscured whole corners of the track, so naturally, they were against the idea of restarting. The race restarted with just over an hour and a half left, though, which meant Adam Christodoulou was back in the No. 4 for ninety minutes of keepaway.
G/O Media may get a commission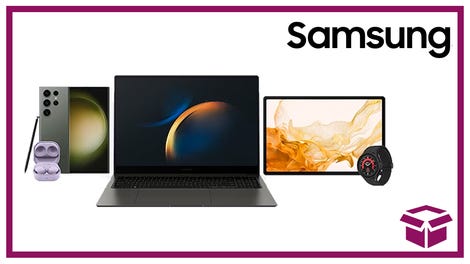 24 hour deals
Discover Samsung - Daily Deal
The 911 has always been a day-ruiner for everyone else in the rain thanks to the engine weight sitting over its rear drive wheels that gives it more traction. Manthey Racing's No. 912 Porsche 911 GT3 R proved that again with Fred Makowiecki behind the wheel, who got ahead of Christodoulou a mere 19 minutes after the restart—which translates to just a couple laps of the 'Ring.

Christodoulou tried to cut over the curb to retake his lost position but spun himself out in the process. Since then, it's been the world's most cutthroat game of 911 keepaway and if you're not watching this race right now, drop what you're doing and turn it on.

Manthey really wants to win this, as their No. 911 ate wall and had to drop out while leading earlier in the race. Black Falcon would love nothing more than to ruin that redemption story. Both have run wide or been off-line trying to push it to the limit without crashing, so who knows what will happen. Both cars have one more pit stop before the end, for one. Maybe they'll both eat it and give the No. 007 Aston Martin Vantage GT3 sitting in third the win. All we know is, this is nuts and worth tuning into.