The NIO EP9 electric supercar already set the set the record as the fastest purely electric car around the Nürburgring Nordschleife with a 7 minute, 5.12 second lap, but the weather wasn't just right. So, NIO says they went back to set a sub-seven-minute 'ring time just because they could, setting a new record in the process.

With dry, optimal conditions, NIO says that the EP9 cranked out a new time of 6 minutes, 45.900 seconds—a full 19.22 seconds faster than their previous time.

This doesn't just crush its own record for the fastest electric vehicle around the Nürburgring. According to the obsessive trackers at Nürburgring Lap Times, the EP9 beat the barely road legal Radical SR8LM (6:48) as well as the much-discussed Lamborghini Huracán Performante (6:52.01). In fact, the EP9 is now at the top of Nürburgring Lap Times' board.

It's hard to compare the EP9 to much, however. It's road legal, but it's also an extremely low-production vehicle where each vehicle is made to order. Six were made for its first run, and a second run of ten EP9s has been announced, for sale for $1.48 million each. It costs a lot to be the bo$$, but you do get the equivalent of 1,342 brake horsepower and a top speed of 194 mph.

G/O Media may get a commission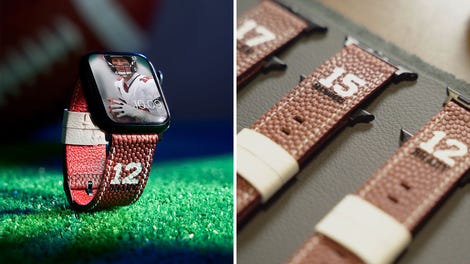 Official NFL PRODUCTS
Official NFL Apple Watch Bands
Of course, because setting the all-important 'ring time is the most serious of serious contests, we'll want to see the video of this new lap record for sure, and we'll likely overanalyze every hair sticking out of the driver's helmet for good measure. Were they on racing slicks like they were for the EP9's other lap records? We've got to know. One does not claim to be the new King of the 'Ring without showing us the receipts.

UPDATE: The lap is here!