Right after Porsche got our hopes up by adding a manual transmission as an option for the 2018 911 GT3, their head of GT cars brought us right back down by saying that six-speed won't be used in the more hardcore GT3 RS. I thought you understood us, Porsche? I thought we had a thing?

Porsche head of GT cars Andreas Preuninger told Road & Track that despite Porsche adding the six-speed as an option to the GT3, it won't be an option for the more hardcore GT3 RS. The paddle-shifted PDK is still the faster transmission, and it's what he believes track-mad GT3 RS owners want.

Preuninger described some kind of weird imaginary divide to R&T between GT3 and GT3 RS owners that I've never quite experienced in real life:

The [customers] buying an RS are the motorsport guys. They're using the car as a track tool, and then, it doesn't make a lot of sense to have a manual gearbox.
G/O Media may get a commission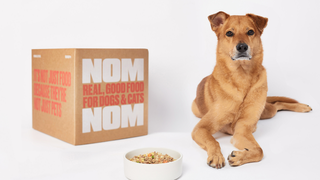 You do know that you're still talking about a road car, right? A road car that sees frequent track use, right alongside the regular GT3? I've seen "motorsport guys" in both GT3s and GT3 RSes, both doing the same thing by enjoying themselves on track.

If you want a car for motorsport, Porsche makes and sells factory-built race cars so you don't have to beat on an über-rare road car. Order a 911 GT3 Cup or a Cayman GT4 Clubsport—boom, done. Or come play with the cool kids and throw a cage in a 944. Go wail on your actual race car instead, and get precious, precious seat time in the car you're actually going to race.

If you're marketing a road car as a track tool, though, you have to realize that those same purists who still want a manual in everything also really love going to the track, hoping to perfect every shift on their own for lap after lap. That challenge is part of what makes track time fun: it's just you and the car, pushing your own abilities.
Porsche has sold themselves to driving purists for so long that trying to differentiate between driving purists and motorsport-types is going to be a really, really hard sell. That line has long been blurred. Many of those same purists like that you can sneak GT3 Cup parts onto a roadgoing GT3 RS. Many others still race Porsches with three pedals. And those same purists show up en masse whenever Porsche races anything, too. (There's also the contingent of buyers getting a GT3 RS because it's one of the most expensive and exclusive 911s around, and the only thing that car will ever see is a lot of Instagram shares.)

We reached out to a Porsche representative about Preuninger's comments, and they declined to comment on future products. Maybe continued purist uproar or sales of the GT3 could convince them to reuse that six-speed in the GT3 RS, but Preuninger's justification sure doesn't sound promising.

In other words, don't sell that three-pedal 997 GT3 RS yet. Hold on to it for dear life, and keep it out of the walls, for sure.