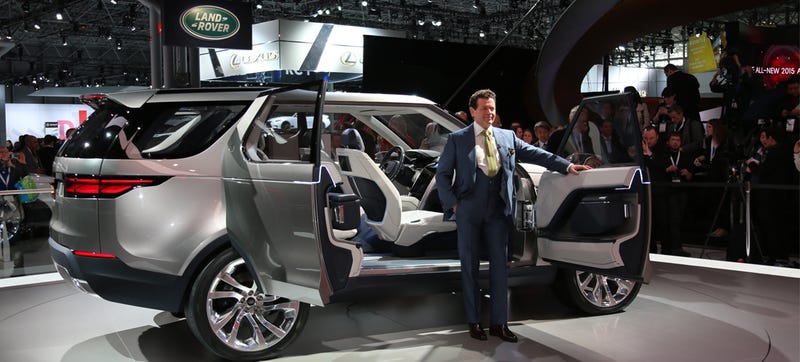 Truck Yeah
The trucks are good!
Land Rover Design Chief Gerry McGovern just announced that Land Rover's next SUV, which will be known as the Discovery Sport, will be "the most capable and versatile SUV in its class" when it goes on sale in 2015.
The new Discovery will replace the LR2 at the "soft road" end of Land Rover's lineup. Whether that will translate to a simple rebadging or a complete redesign of the Freelander/LR2 remains to be seen. But I'm sure Land Rover will introduce at least something off the lengthy list of great gadgets they're touting on the Discovery Vision Concept at the New York Auto Show this week.
Images: Brian Williams