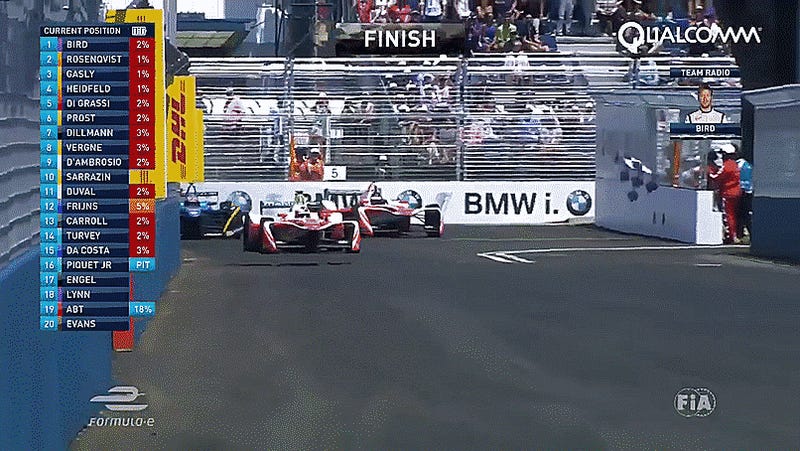 The New York City ePrix came to a dramatic conclusion when Felix Rosenqvist, Nick Heidfeld and Pierre Gasly clustered up in the last turn fighting over P2.
As the three drivers approached the finish line in the final lap, Gasly made a move to get around Heidfeld in an attempt to secure P3, but the circumstances caused contact between the two drivers' cars and Gasly ended up in the wall.
Luckily for Gasly, he was still able to cross the finish, but the final results had Sam Bird taking it overall, followed by teammates Rosenqvist and Heidfeld taking P2 and P3 respectively, with Gasly finishing P4.
In a race full of close calls on quite a few occasions, the last ditch effort by Gasly made for an exciting end to Brooklyn's race.