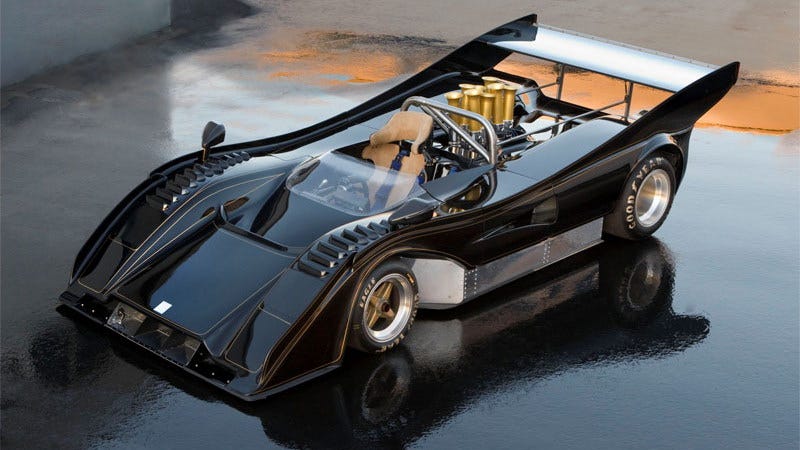 Velocity stacks. That's all you need to know about the new Heritage series for owner-drivers announced yesterday by the ALMS. More? How about 700+ horsepower, a big block V8 and a synchromesh gearbox with an "H" pattern. Be still our overflowing little, chrome hearts.
Indeed, the spirit of Canadian-American Challenge Cup (Can-Am) racing from the 1960 and 1970s is returning. If you don't know what that is, pull up a chair and watch this, and try not get all fap-py. The American La Mans Series announced formation of the Unlimited Racing Championship (URC) as its new "Heritage Series," starting with the 2012 season. The URC will feature built-to-spec CanAm cars by NuArt.
The cars are the product of Southwestern Performance, which built the chassis for every production Saleen S7. While they resemble Can-Am beasts of old, much of the tech is up to date, including aerodynamics and safety gear. They'll cost $485,000 and, much like Ferrari's arrive-and-drive owner series, will be prepped and ready to race at each venue by the URC's organizing body.
The series will see these cars pitted against each other for eight races; two 30-minute races on four American Le Mans Series circuits beginning in 2012.
How will the new series save racing? Because velocity stacks.