Now, I can't say that our audience has exactly been hounding us for images of the upcoming redesigned 2018 Nissan Leaf, but leaks of yet-to-be-seen are always exciting in their forbidden way, so we may as well have a look at this one, which is unusual in that it seems to be a leak right from the factory.
Here's the leaked images, from a tweet by user 2001yNB8C bluemiata, since deleted, but archived:
The text that accompanied the tweet reads:
Hello, My name is Blue Miata. I work for a Nissan workplace, but I found a new type leaf at the inspection line of the Oppama factory!
G/O Media may get a commission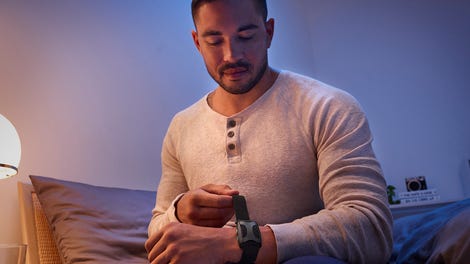 Nissan's Oppama plant is, in fact, the one where the new Leafs will be built, and these images do seem to match the teaser images we've seen so far:
Part of the taillight of the factory-image car is taped off, but those lines clearly match what we can see in this teaser. Another teaser video shows a drawn diagrammatic side view of the car, and the general shape and headlamp shape seem to match as well:
The new Leaf is scheduled to be revealed in almost exactly a month, on September 7. The new Leaf is expected to have a 200-300 mile range and Nissan's most advanced semi-autonomous system to date.
While these images show a car that's clearly an improvement over the current Leaf, that's not exactly a difficult bar to clear. These images show a new Leaf that looks a bit better, but is hardly something remarkable, and could be easily lost in almost any box-store parking lot in a matter of minutes.
This is not the face of a Tesla-slayer. Really, it's almost the face of a Sentra.