ICON released a new helmet this week that they think is about to take the gear world by storm. The new ICON Airframe Pro was built with one mission in mind: be the best helmet that ICON, or anyone else, has ever made. While that sounds like quite a challenge, keeping the weight of a medium down to 1450 grams is one hell of a start.
I'm a big fan of Portland-based ICON, which I'm only bringing up because I used to haaaate them. Like most people, I thought they were trying to make a quick buck with shitty gear marketed to guys who give motorcyclists a bad name. Then their PR guy convinced me to give their gear a shot, and I realized it was as nice as gear that cost twice as much. I tried a few more pieces, each time thinking I would hate it, only to find myself not only liking the gear, but recommending it to my friends.
We can get into an entire debate about squid vests and over-your-jeans-knee-sliders another day, but the fact of the matter is that they make a lot of really nice gear and give you far more for your money than most brands. Oh, and they make awesome videos.
I called up the nice folks at ICON to see if they could explain to me a little more about what made this helmet so special. They told me that their goal with the Airfram Pro was create the lightest and most aerodynamic helmet that they, or anyone else, had ever made. They targeted helmets like the Shoei RF-1200, Arai Corsair, Bell Star Carbon, and AGV Pista.
G/O Media may get a commission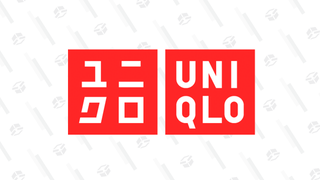 Year-round basics
Uniqlo Summer Sale
From a construction standpoint, they told me that all of the helmets are manufactured by a independent company out of South Korea where the average employee has over 10 years experience. There, 10 rigorously trained moulding specialists are responsible for every Airframe Pro - each of which takes 30 hours to complete from start to finish. They also use proprietary machinery which allows for angled air channels after the injection molding process is complete.
In other "cool shit" news, ICON calls the carbon fiber used in the carbon fiber model "4Tress," and its weave is exclusive to ICON. Also, some of the new colorways require 20 separate screens to make the waterslide decals that are hand applied to the helmets. Seems like a lot of effort from the "squid gear" brand. Also, a blank Airframe Pro costs under $400, while the new Corsair X will run you $800.
The Specs That Matter
World Standard Helmet: Meets DOT (US), ECE (Europe), SAI (Australia), and PSC (Japan) helmet safety standards
A medium Airframe Pro Carbon weighs 1,450 grams, making it the lightest mass produced helmet on the market
Eye port raised 5 mm
Four shell sizes
Sculpted neck roll/cutout to keep helmet from hitting race suit hump when tucked
5 piece modular Hydradry liner - each piece can be swapped to customize fit
9 intake vents / 7 exhaust vents
Fog-free ICON optics shield
Optional Tracshield™ face shield with tear off posts (sold separately)
More intermediate oval shape than previous Airframe line - more in line with the fit of the ICON Variant
I was curious about the whole "lightest helmet on the market" claim, and wondered if ICON was trying to use the "mass produced" qualifier to get around the AGV Pista GP's 1,250 gram claim. I'd read some Internet rumors about the production Pistas not quite matching up to their claimed weight and that the numbers may have been achieved with the shield or vents removed. I called a buddy at a dealer who normally has access to such things and he confirmed - on his scale the ICON Airframe Pro Carbon came in at 1,428 grams, while the AGV Pista GP weighed 1,474 grams.
The ICON folks say a unit should be in the mail shortly, which means I'll be able to report back soon on whether ICON have really achieved a helmet worthy of their bold claims. For $400, I can tell you that this helmet seems like a good deal regardless of whether it's the lightest or most aerodynamic helmet on the market.
However, if it is that good, the rest of the helmet world has some serious work to do.