When the current Ford Police Interceptor Utility isn't being investigated for carbon monoxide leaks, it's not getting very good fuel mileage. That means it's also weighing down on our tax paying wallets, too. That can be better, and soon it will be, as the new model promises an over 40 percent improvement in efficiency.
According to this handy infographic from Ford comparing the outgoing Interceptor Utility to the incoming one—which is based on the upcoming refreshed Ford Explorer we'll see in Detroit this month—the old one only gets 17 mpg, which is pretty bad!
The good news is the new one is getting a hybrid option, which promises an EPA estimated 24 mpg. That's almost acceptable for a regular crossover, not even accounting for the claimed 1,700 extra pounds of police stuff that's added to these Interceptor Utility models.
According to Ford, the hybrid Utility could save up to 993 gallons of fuel at idle and 343 gallons of fuel while driving, for a total annual fuel savings of 1,276 gallons per year. These figures are based on 4.9 estimated hours of idling per eight hour shift, with two shifts per day, for every day of the year.
At Ford's estimated $2.50 per gallon, it would total $3,190 in fuel savings every year.
G/O Media may get a commission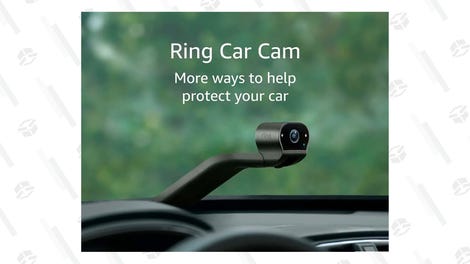 The hybrid isn't just a slow penny-pinching gas-sipper, though, as it proved to be the greatest performer in testing done by the Michigan State Police, according to Automotive News. (The police-modified Chevrolet Tahoe reportedly overheated and retired from testing to be sorted out.)
Ford has yet to release performance and pricing figures for the updated Utility, but it will still be available with either a 3.0-liter EcoBoost and 3.3-liter six-cylinder along with the hybrid, which all get a ten-speed auto.
Finally, a police car optimally designed for what cops actually spend most of their time doing—idling.
Via Automotive News.