Daytona Prototypes have long been burdened with awkward proportions and a nose that looks a lot like a shovel. Not anymore. Behold the new 2015 bodywork for the Corvette DPs. It's so mean, it will chew you up and poop you out its rear splitter in a gross wad of people-mulch.
Reigning Tudor United SportsCar Prototype champions Action Express Racing will be the first to test out the new C7-styled bodywork on Monday, which somehow makes the bizarro black plastic grates from the street C7's rear work. All of the sharp angles look so much better when there's a huge wing and a giant splitter around them.
The new DP bodywork is curvier and more visually interesting than the previous C6-based design. There's still a little shovel-bend in the hood, but it's nowhere near as garden-tool-like as its predecessor.
G/O Media may get a commission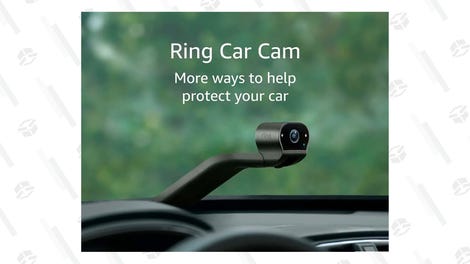 The angry vents poking up over the wheels seem to help with that.
After years of saying that Daytona Prototypes are the ugliest cars in motor racing, part of me feels like I should wash my mouth out with soap for even thinking this is cool. But no! This design looks phenomenal and I can't wait to see it on track. It's like a Lamborghini and a McLaren P1 had a crazy baby that wants to eat all the other toddlers. It's low, it's bad and it's mean.
It's everything a race car should be. Nice work, Chevrolet.
The rest of the Corvette Daytona Prototypes should appear in this bodywork soon, with multiple teams sporting their new racecar clothes at the Roar Before the 24 at Daytona. The Roar will be on January 9-11, so mark your calendars if you're going to be near the track that weekend. All the new racecars for 2015 should be there testing.
Photo credits: Motor Racing Network