Good morning! Welcome to The Morning Shift, your roundup of the auto news you crave, all in one place every weekday morning. Here are the important stories that are your air, that you need to know to live.
1st Gear: New Blazer Won't Be Built In America
Whether you choose to recognize the legitimacy of this new 2019 Chevrolet Blazer is between you, your family members and your clergyperson. It's a crossover now, a far cry from the tough truck that left us 25 years ago, and hardly a competitor to the upcoming Ford Bronco. I actually don't mind the way it looks, however; it's as handsome as a Camaro-inspired crossover could get.
Anyway, one person who could be Very Mad Online about it is President Donald Trump, who has been on automakers' asses to build cars in the United States and, I guess, only in the United States. He's gone after Ford and Toyota and others on Twitter, and the fact that the Blazer will be built in Ramos Arizpe, Mexico, where workers make $3 an hour, may not go over great. It didn't with the United Auto Workers union either, of course.
Via Bloomberg:
GM's decision was sharply criticized by the UAW, which supported Trump's investigation into vehicle imports.

"This news that the iconic Blazer nameplate will be built in Mexico is disappointing to UAW families and communities across this country," Terry Dittes, vice president of the UAW's GM Department, said in a statement. "This is all happening while UAW-GM workers here in the U.S are laid off and unemployed."

The president has appealed to working-class voters in part by bemoaning the loss of factory work in the U.S. and blaming unfair trade with other countries.

"After many decades of losing your jobs to other countries, you have waited long enough!" Trump wrote on Twitter in May, before directing the Commerce Department to investigate whether imported cars pose a national security threat. Trump also told top auto industry executives last month in a White House meeting that he wants them to build more vehicles in the U.S.
G/O Media may get a commission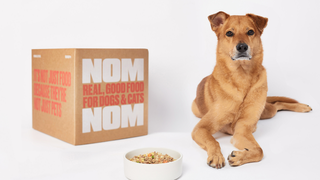 And why Mexico?
GM chose to make the Blazer in Mexico because the company was planning the vehicle years ago, when all of its SUV plants were running on three shifts, spokeswoman Katie Amann said. The Ramos Arizpe factory was the only assembly plant with enough capacity for the Blazer, she said by phone.
If the Blazer is to be a volume-seller, I could see production getting shifted to the U.S. at some point. Especially if GM has to feel the heat.
2nd Gear: China Faces Trump Tariffs First
Speaking of the president, after months of tough tariff talk aimed primarily at the German automakers but also everyone, it turns out the first big target will be China. Bloomberg calls it "the opening salvo in auto-import crackdown." While Chinese auto brands don't sell here—yet—an ever-growing number of Buicks, Cadillacs, Volvos and more are built there and exported here. Starting next month they will face steep tariffs that could slam the Chinese economy.
But after months of tough talk and threats, the first country whose autos Trump is targeting with tariffs is one the U.S. actually has a surplus with: China.
Cars were among the products that made the list of $50 billion in Chinese goods that the U.S. plans to slap with 25 percent levies early next month. In response, China has said it will tax American merchandise — including autos — with the "same scale and intensity."

Weeks before the tariffs are even supposed to be implemented, their first high-profile victim has already stepped forward. Daimler AG said Wednesday that profit will suffer as exports from its Alabama factory to China will likely will be lower than the 60,000 vehicles it had expected this year.

The risk for the global auto industry is that this may be merely an opening salvo in a battle by the Trump administration against cars shipped to American shores. The Commerce Department is looking into whether vehicle imports pose a national security threat, and tariffs of as much as 25 percent are said to be under consideration.
That story includes a good look at how other auto-producing countries could be affected by the tariffs.
3rd Gear: Uber Driver in Fatal Tempe Crash May Have Been Watching 'The Voice' Behind the Wheel
Some disturbing information was released by the Tempe Police Department last night relating to the fatal autonomous Uber crash there in March, and it reveals the Uber-employed contractor behind the wheel may have been watching videos on her phone instead of minding the prototype vehicle.
Our friends at Gizmodo have more:
The documents, released to Gizmodo in response to a public records request, show that Tempe police found that the operator of the Uber autonomous vehicle could likely have avoided the fatal crash, had she been paying attention—but instead she was likely watching a video on her phone. Police also noted that Uber's vehicles apparently did not alert operators to take over the vehicle during incidents.
Not surprisingly, Uber's training methods, such as they were, are under scrutiny here too:
However, Tempe police also noted that Uber's vehicles did not alert autonomous vehicle operators about when to take control of their cars.

"During the current development phase, vehicle operators are relied upon to perform evasive maneuvers," one Tempe detective wrote. "I was not able to find anywhere in the literature that the self-driving systems alerts the vehicle operator to potential hazards or when they should take manual control of the vehicle to perform an evasive maneuver." Uber's spokesperson said that the company is reviewing safety practices and procedures and has hired former National Transportation Safety Board chair Christopher Hart as a safety advisor.
The way I see it, this crash and the spate of Tesla Autopilot mishaps lately speak to the same thing: the importance of attentive, skilled human drivers who mind these semi-autonomous vehicles at all times. But we keep seeing tragic things when people don't, or when they make mistakes, and that may be the ultimate indictment of these "in-between" levels of autonomy until cars can fully drive themselves.
Full robot cars or nothing may be the way this is all headed.
4th Gear: Out Of The Shadow Of Sync
For years, Ford's Sync was the poster boy for how shitty in-car infotainment systems were: slow, confusingly laid out, buggy, and averse to pairing with your phone properly. Everyone hated it. Former CEO Mark Fields apparently even punched a screen that had it once.
But in the years since, according to the latest J.D. Power Study, Ford has really gotten its act together, and now it leads in tech over Toyota and Honda—two systems that I personally agree are infuriating and clunky to use. Via Bloomberg:
Ford's namesake brand ranked fifth in J.D. Power's Initial Quality Study, which measures the number of problems per 100 vehicles in the first 90 days of ownership. The strong showing is a significant turnabout from 2013, when problematic early versions of the Sync infotainment system dragged Ford to 27th place out of 33 nameplates.

Ford was one of the first automakers to widely incorporate touch screens and phone connectivity across its lineup and confronted complaints that its systems worked poorly. After switching software partners and spending years smoothing out the system's features, Jim VanSlambrouck, director of quality for the Americas, said Ford now has built a lead over rivals. Japan's Toyota Motor Corp. and Honda Motor Co. — two longtime quality leaders — now are having similar infotainment issues.

"Our competitors are about two to three years behind us now," VanSlambrouck said. "They are still refining how their tech works, and these are things where we've gotten out in front and will stay there."
Good for Ford. Let us speak of Sync no more.
5th Gear: VW Mixes It Up
Post-Dieselgate, the Volkswagen Group is attempting to become more regionally focused, less centralized, less autocratic. In this new regime, individual brands are also responsible for major decisions in particular markets, the company announced today.
Here's how some of that will work, via Reuters, quoting CEO Herbert Diess:
"We are spreading responsibility across several shoulders, we are making Volkswagen faster, leaner and more efficient," Diess said in a statement on Friday.

Its core Volkswagen brand will take over responsibility for North America, South America and the Sub-Saharan region, while Audi will manage the Middle East and Asia.

Seat will handle the market in North Africa and Skoda will be responsible for Russia and India. China will remain under the remit of the Volkswagen Group, the company said.

In April, VW gave responsibility for group sales to Audi and production to the head of the Porsche brand. It has also bundled its luxury brands into a "super premium" cars division.
Cool. Good luck everyone!
Reverse: Where The Memes Began
Neutral: Who Will Get Affected The Worst By Tariffs?
Japan? Mexico? China? American consumers and workers, dealing with inflated prices?