The new Audi S4 replaces the old model's supercharger for a turbo, gains 20 horsepower to reach 354 HP, and gets a cool new dash. It loses, however, one of the most standout features of the model: the dual clutch transmission is gone.
And no, that doesn't mean it's stick shift only now. Quite the opposite.
Audi doesn't really have too much new to say about the new S4. It rides on an updated version of the old S4's platform. It looks just about the same. It goes just about as fast, and it does the same all-wheel drive Quattro stuff.
It's pretty much the same car as before, only a touch bigger, faster, and lighter. But this little line sticks out in the press release:
The new eight-speed tiptronic transmission is highly efficient and provides fast, comfortable and responsive gear changes. Whenever the driving situation allows, it switches to a freewheeling mode to save fuel.

G/O Media may get a commission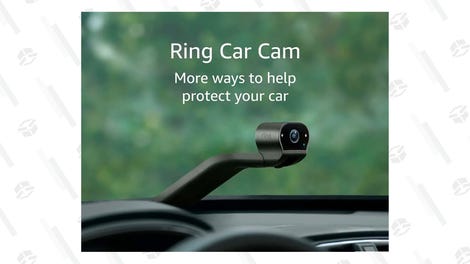 Those of you familiar with Audi's naming scheme will note that Tiptronic is code for automatic, while S-Tronic is code for dual-clutch.
Indeed, this appears to be same eight-speed auto used by the new Audi A4, which also advertises the same freewheeling feature.
In Audi's A4 press release, they clearly delineated that the car would be offered with a six-speed manual, a seven-speed dual-clutch, and an eight speed torque converter automatic. The S4, it's clear, is getting only the last of those three.
Oh yeah, that means no manual for the S4 anymore, either.
Now, this is all very clear to me, but I wanted to be very sure that I wasn't misinterpreting some kind of Audi-speak naming system. So I called Udo Rügheimer, Audi Germany's head of communication for product, technology, and innovation.
"It is a conventional planetary transmission," Rügheimer confirmed over the phone. He clarified that the hanging point was torque; the new S4 has too much of it for their existing dual-clutch transmission to handle.
My next question was if it might be possible that there would be a dual-clutch in the S4's future. I didn't write down his exact turn of phrase, but Rügheimer happily explained that high torque is simply one of many engineering considerations in a car. It is perfectly possible to build a dual-clutch that can handle it. He pointed to the 2016 Audi R8, which has a new dual-clutch that manages just fine.
So it's conceivable that there could be a dual-clutch in Audi's future, it's just that the new S4's engine development appears to have leapfrogged its transmission and packaging solutions.
All this being said, the eight-speed auto isn't a bad transmission, even in a high-performance application. It's a ZF design and I drove a previous iteration of it in the Audi RS7. It was perfectly fine on the highway and on the track.
Still, I'll somehow miss the nerdy cool of the DSG, much as I'll miss the stupidity of the three-pedal manual. I guess that's progress.
Photo Credit: Audi
---
Contact the author at raphael@jalopnik.com.