Mugen, Honda's little-brother modification company for Honda products started by a Honda family member, has a long history of "classic" JDM design modifications. For Tokyo Auto Salon 2017, Mugen threw all of that right out the window for its S660, which looks like it belongs cruising the Death Star or Imperial Coruscant.
OK. I know in the past we have joked on several occasions about this or that concept car being along the lines of "Lord Vader, Your Vehicle Is Ready" and it isn't even the first StormTrooper reference, but if I was going to make a car design based on on the StormTrooper helmet, especially that of the First Order, well, damn, Mugen's S660 comes pretty close.
G/O Media may get a commission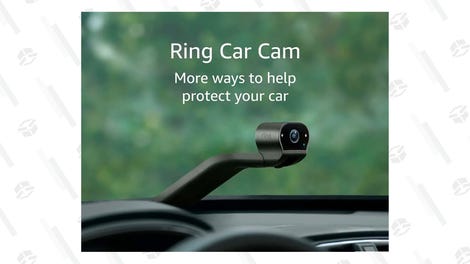 This Mugen concept is a drastic departure from previous Mugen concepts and production modification elements. In the past, it has been unprecedented for Mugen to do any major overhauls of a vehicle's entire design language.
Instead, it takes a base Honda vehicle, like say, the Civic Type R or the N-One, and then changes lips or wings, side skirts, perhaps front and rear bumper, wheels, maybe adds some matte or carbon fiber pieces, differently shaped mirrors. But the base design language stays the same, along with, of course, whatever internal performance modifications Mugen decides to pursue.
But make a vehicle nearly unrecognizable? No, no, they don't do that at Mugen—until now.
Honestly, the whole thing looks less like a Honda product and more like its own entire design language from an exotic manufacturer. Okay, scratch that, it doesn't look like a Honda at all. If you look very closely at the side lines, and inside of the interior, you can see little hints that this is an S660... But honestly? It's not easy. Especially combined with the triangular exhaust pipe, the quasi-transister looking rims, and the steering wheel/dash combination out of a 1980s concept car.
Oh, well, OK, the iPhone Plus kind of ruins the 1980s Retro-Futurism of the other elements. So I guess we know this is the early 21st century, and not the very late 20th trying to be the 21st century.
All in all, Mugen did an incredible job stepping out of its normal boundaries and absolutely shocking onlookers. It has been an incredibly popular display, and there was a great deal of difficulty in capturing all of these different photo angles. Video was nigh impossible to obtain all the way around—there were just too many people.
This is the kei car we are looking for. Last one to the exhaust port buys lunch at the Cantina!