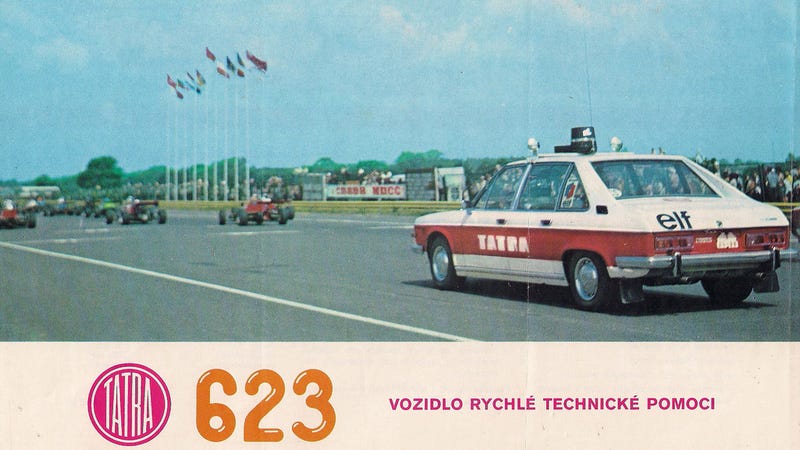 Pace cars have to be fast around a track as the race cars behind them suffer under a certain speed. There have been many great ones throughout the years.
It's hard to tell what's cooler, the current SLS AMGs in F1 or the Dodge Viper prototype back in 1991 at the Indianapolis 500 with Carroll Shelby behind the wheel. What's certain though is that the Tatra 623 was pure awesome.
These rear-engined V8 wonders were used as rapid assistance vehicles, pace cars and even runway testers, with latter incarnations having a stripped interior and their engines bored from 3.5 to 3.8 liters, producing 174 horses.
Good effort from Czechoslovakia there, but which is your favorite pace car of all times?
Photo credit: Hugo90