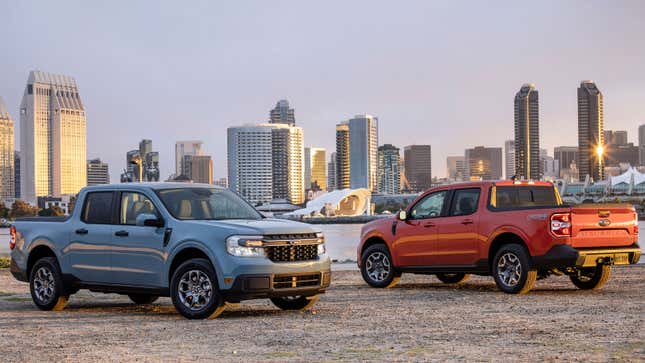 After recalling its Escape, Maverick, and Lincoln Corsair models in 2022 over engine failures, Ford has been forced to issue a second call back for the SUV and pickup trucks over a new engine issue. The latest recall is due to faulty engine parts that could pose a fire risk to some owners.

This NYC Garage Takes Vanlife To The Next Level | Jalopnik Visits
The recall, which was first reported by Reuters, affects 2020-2023 model year cars that have been fitted with 2.5-liter hybrid or plug-in hybrid engines.
In models fitted with these motors, the National Highway Traffic Safety Administration reports that engine manufacturing issues could cause it to fail. In such cases, engine oil or fuel vapor may be released which could "increase the risk of fire and injury."
A fix for the issue is under development at Ford but, until one is available, the Blue Oval has advised owners to park and shut off the engine if they hear any strange noises, feel a drop in power, or see smoke.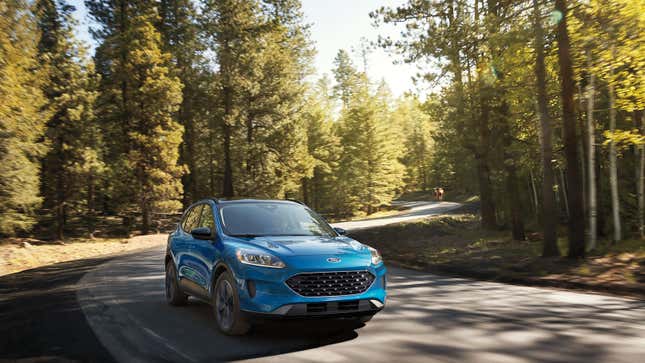 Ford will begin contacting owners of affected vehicles soon, with letters expected to be mailed by June 12. Ford says it will then contact owners once again, once it has uncovered a remedy to the issue.
Rather alarmingly, this is the second recall to hit these three cars in less than a year. Last July, Ford called back 100,000 Escape, Maverick, and Corsair models over another engine issue, which also posed a fire risk to owners.

Of the failed engines that sparked the new recall, Ford said that "at least three" were models that had undergone last year's engine fix.
If you are worried that your car might be affected by a recall, there are a few easy ways to check if it's the case. First up, the NHTSA has a super handy app that you can use to see if your vehicle is impacted by a recall, or you can head to the regulator's website and plug your VIN into its recall search tool.