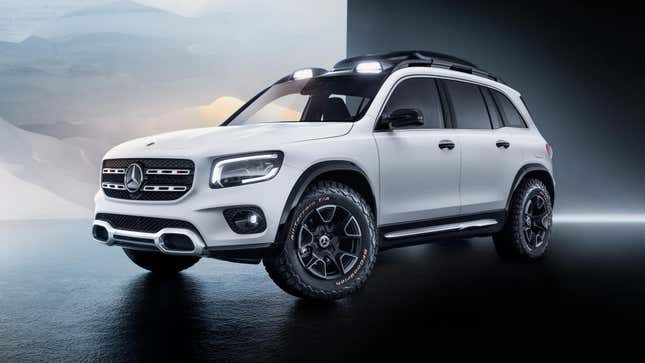 While teasers for the new Mercedes GLB concept have been trickling out ahead of the Shanghai Auto Show, our first look at the actual concept is finally here. And while it may not exactly be the teeny G-Wagen that many thought it would be, it's still going to be one hell of an SUV.

The GLB is intended to slot in between Mercedes-Benz's subcompact GLA and its crossover-shaped GLC sedan. While it takes design cues from its predecessors, the GLB concept is designed to be roomier while somehow fitting in more seats, as well as a hell of a lot more rugged—there's an "emphasis on spaciousness with a robust character," not necessarily on "engaging driving" or "couple-like lines," according to Mercedes-Benz's press release.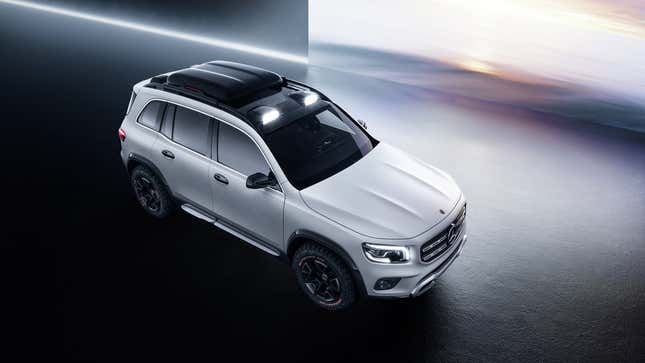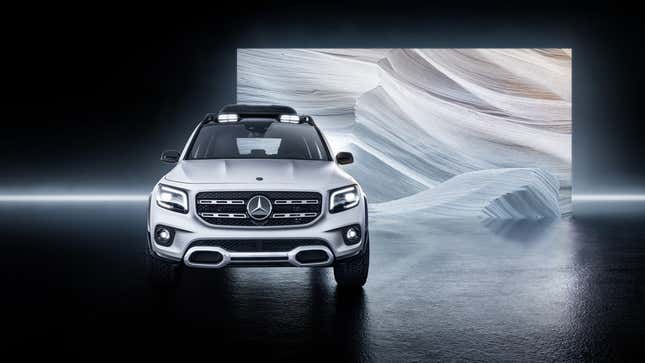 On the outside, this car is undeniably beefy. While not quite as boxy as the G-Wagen, there's still an emphasis on a square-like shape, minimal lines, and what Benz calls "muscular proportions." The GLB is as chunky as you're going to get without venturing into the G-Class range.

Powered by a 2.0-liter turbo engine with 224 HP, the GLB concept has an 8-speed DCT dual clutch transmission. It'll be powered by a full-time all-wheel drive system to make off-roading all the more exciting.
The real shining start of this concept, though, is the interior. There are seven seats, and the middle row can be adjusted forward or backwards to allow for maximum legroom where needed. Despite being called "compact," this flexibility and space is enabled by the GLB's 111 in. wheelbase. It's efficiently utilizing the space available instead of simply making a larger vehicle.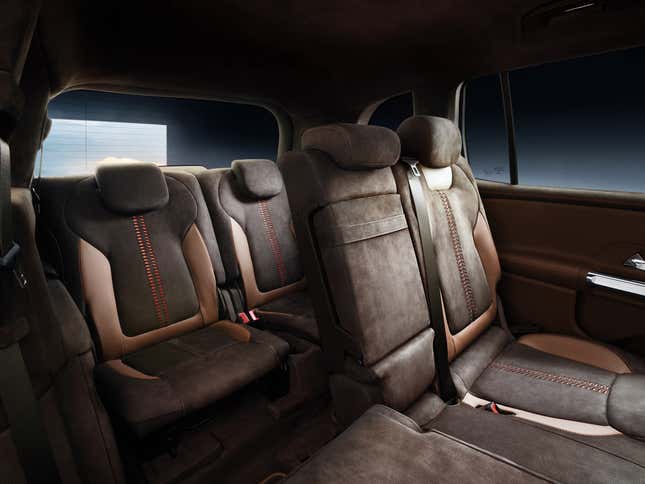 The show car is decked out in some pretty gorgeous interior design. Its brown suede-and-leather seats, open-pored walnut dashboard and orange accents are absolutely stunning. It's not likely that this handsome look will make it from concept to production (along with its 17-inch off-road wheels), but it certainly emphasizes the wow factor of the concept itself.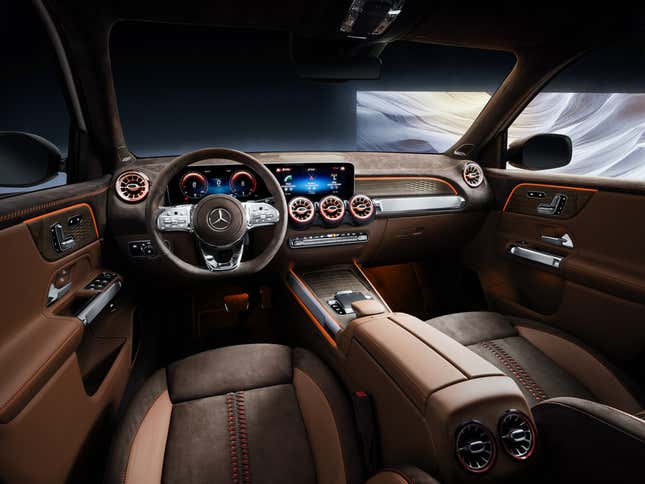 There's no word on when we can expect a product-ready version of the GLB concept, but, given that the GLA concept also debuted at Shanghai in 2013 followed by its production-ready model at the Frankfurt Motor Show later that year, we could potentially see the real-deal GLB by September.