Aside from the somewhat sad joy of flinging a car I'll never, ever get to own around a track, AMG was also thoughtful enough to taunt me with a car that, under the ideal circumstances (finding a used one that a rogue zoo chimp masturbated in for a week) I may just be able to afford one day: the CLA45 AMG.
The relatively little CLA class is a big deal for Mercedes because it's the first front-drive Benz ever — well, at least here in the US. I know Europeans have been watching A-Class Benzes drag themselves around by their forewheels for a while now. Still, the idea of a FWD Benz is strange and new to us Americans. And while we may sometimes fear the strange and new (Crystal Pepsi, some minority groups, etc.) I'm happy to report that AMG's take on the CLA is very promising.
(Full Disclosure: Mercedes-Benz and AMG wanted me to take this on a track so very badly they disguised their disgust at my filthy little hands all over their cars so that I barely noticed it at all! It was like a dream. Also, they gave me food and time on the Streets of Willow in their cars.)
I didn't get a lot of seat time in the CLA45 AMG, but I did get a few laps around the very technical Streets of Willow track at Willow Springs. I don't feel like I got enough of a sense of the car for a full review, but I did get a pretty good initial impression.
G/O Media may get a commission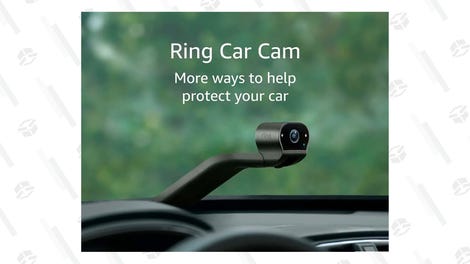 Even not in the exhibitionistic red of the test car here, the CLA is pretty eye-catching. I'm still not absolutely sure exactly how I feel about the overall look, but it at least doesn't look like everything else on the road.
The overall shape — still called a "four door coupe" by Mercedes in an impressive display of ignoring what words actually mean — is pretty striking. The sedan has a drag coefficient of 0.23 cd. That's the best of any car yet produced (according to Benz) and even manages to beat a Tesla Model S's drag coefficient. That's impressive.
The dramatically sloping rear is largely to thank for the slipperiness, and while I think it's interesting from the side, Mercedes' taillight design I think makes it look melted and droopy. I like the use of the thin, glowing lines of red light in the lamps, but they add to the melty, almost dripping look about the rear. I guess if you're a big fan of Salvador Dali, this could be the car for you.
The real gem of this car isn't something you'll normally see much of at all: that little two-liter four-banger. In the careful, Teutonic hands of AMG's engine-crafting elves, this engine becomes the highest-output four cylinder you can buy today. A 1991cc, turbocharged engine that makes 355 HP at 6000 RPM, and 332 lb-ft of torque between 2500 and 5500 RPM. That comes to 177 HP/L, which may be the best specific output of any engine available today. A 1L, 177HP engine sure would be fun for them to cram into a Smart, too.
Those 355 horses crammed into those four little stalls are enough to get the AMG CLA to 60 in 4.5 seconds. That's not bad at all.
That engine is mated to a seven-speed robot-shifted auto-manual transmission, and can be sent to all four wheels with the 4Matic option, though they do seem to be keeping a front-wheel bias even so. (Update: as some have noted, all the AMG versions have AWD. Sorry I wasn't being clear about that.)
On the track, the CLA45 AMG felt very capable. The Streets of Willow is a mile and a half of turns and elevation changes and keeps you very busy. It's not a high speed track, but there's enough straight areas to feel that the acceleration is excellent, and then those straights end quickly enough to show that the big discs do stop you quickly, with decent pedal feel — it's not overboosted, and it does take some reasonable foot pressure to make the brakes really grab.
The suspension was adjustable and in the slightly stiffer setting for the track, the car felt tight but still fairly comfortable. Benz states that up front the suspension is:
Three-link, coil springs, McPherson gas-filled struts, stabilizer bar with anti-dive geometry
and I admit, even under hard braking, I didn't feel much in the way of nose-diving. So good work on that geometry, guys.
Overall, aside from the expected, condescending head-shaking that a FWD (well, here, FWD-biased AWD) Mercedes will likely encounter, on the track it doesn't feel like that much has been given up with this layout. Understeer isn't pronounced, and I was expecting more scary torque steer, just based on the HP numbers, even with the AWD. I didn't feel that much at all, in reality.
Like I said, I'd really want more time in the seat before coming out with a definitive pronouncement, but my few rounds around the Streets left me with a very favorable impression of the car. It feels controllable, quick, and pretty engaging to toss around.
Sure, it's the li'lest little Benz, but it's still about 3500 lbs, so don't expect something tiny and tossable like a kart. It feels like a good, solid performance sedan with all the luxury anyone who's non-titled royalty should ever rationally need, and with the non-AMG ones starting at about $30K, it's not a bad deal. That extra 150 or so HP from AMG will get the costs up above $40K pretty quickly, but it is a pretty sweet engine, and who am I to tell you how to spend your hard earned/grafted/inherited money?
The CLA45 AMG gave a very good first impression. Plus, driving it keeps you from having to see that weird melty ass, so that's another big plus.