(While the Edsel was not a huge success, it spawned some of the most successful cars to ever come out of the Ford Motor Company. Daniel Strohl at Hemmings takes a look back at what was. - TO)
While success has many fathers… In the long run, the failure of the Edsel actually proved a blessing to Ford: Out of its ashes came the Ford Falcon and Mercury Comet, and the lessons learned helped Ford successfully launch the Mustang. Somebody still had to take the blame for Ford Motor Company suddenly becoming the butt of many jokes, however, and that somebody was Roy A. Brown, the Edsel's chief designer, who died this past Sunday at the age of 96.
Born October 30, 1916, in Hamilton, Ontario, Brown attended the Detroit Art Academy. In 1937, at the age of 20, he graduated from the Academy and almost immediately went to work as a designer in Bill Mitchell's recently formed Cadillac studio. According to Jim and Cheryl Farrell's Ford Design Department Concepts and Showcars, 1932-1961, He remained with GM for only a couple of years before leaving for an industrial design firm (and returned only briefly in 1941 to head up the Oldsmobile design studio), but made plenty of industry contacts while there. Among them was Gil Spear, with whom Brown worked on a design proposal for the never-built 1941 La Salle – a design proposal that included a narrow upright grille.
During World War II, Brown guarded Fort Knox for the Army, and after the war he worked as a color consultant with Ditzler, but then in 1953 he decided to return to designing cars and called up Gene Bordinat at Ford. Bordinat, impressed by Brown's design and leadership skills, initially assigned Brown to direct the clay modeling process for the Lincoln Futura show car and to contribute to the 1956 Lincoln's design. He then later recommended Brown for the chief designer position for the new E-car program.
G/O Media may get a commission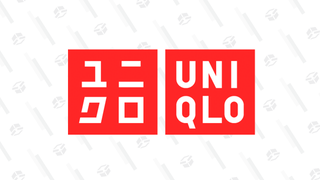 Year-round basics
Uniqlo Summer Sale
Intended to help tighten the gaps in the market between Ford, Mercury, and Lincoln, the E-car, later named Edsel, was to split the difference between Ford and Mercury while Mercury moved upscale. Brown's old associate Spear had by this time also made his way to Ford, where in 1948 he proposed an updated Continental with an upright grille, which he called the Cavalier. While the Cavalier didn't make it past the 3/8-scale plaster model stage, it (and that 1941 La Salle) nevertheless inspired Brown to use that upright grille on the E-car. While not the only designer whose work appeared on the E-car (among those who assisted were Bob Ademeit, Bob O'Neil, Ken Pheasant, Byron Brown, Jim Arnold, and Robert B. Jones), Brown was still tasked with setting its overall design direction and with making it distinct from every other car on the road while forced to use existing Ford and Mercury body shells. When he unveiled it to Ford management in August 1955, they applauded him; when it became apparent by the spring of 1958 that the Edsel wouldn't come close to meeting sales expectations, they exiled him – first to the truck studio, and then, in the fall of 1959, to Ford of England.
In an interview with the Fort Lauderdale Sun-Sentinel in 1985, however, he said that the scapegoating didn't get him down. "I cried in my beer for two days and then I said, 'The hell with it. Enthusiasm got me where I was, and it'll get me back.' It was a blow to my ego, which taught me a bit of humility, which I needed to learn… (but) I decided I did what I was told and I did a good job of it." In a later interview with Automotive News, he called the Edsel "Ford's most successful failure."
Ironically, it was in England where Brown achieved his greatest success: designing the massively popular Ford Cortina, which debuted in 1962. While there, he also designed the Consul, Zodiac, and Zephyr, but by the spring of 1964, his exile over and the memory of the Edsel scrubbed away by the launch of the Mustang, Brown returned to Dearborn. There he remained for the next 11 years, eventually working his way up to executive designer at Lincoln-Mercury.
Since then, Ford has conspicuously ignored the marque, but collectors and enthusiasts have vindicated both Edsel and Brown alike, and Brown reciprocated the appreciation by participating in Edsel club events.
Brown's memorial service will take place today at First Presbyterian Church in Brighton, Michigan. In lieu of flowers, his family has asked that donations be made to the National MS Society.
(Thanks to Howard Payne for the tip.)
This story originally appeared on Hemmings on February 28, 2013, and was republished with permission.

Email us with the subject line "Syndication" if you would like to see your own story syndicated here on Jalopnik.