Why buy a Range Rover, or a Bentley Bentayga, or a Jaguar F-Pace, or a Rolls-Royce Mullinan, Porsche Cayenne, or whatever crazy beast Lamborghini cooks into an SUV in the near future when you can say you drive the GV80 magic SUV from Genesis, a car brand that sounds made up!

The Genesis brand is definitely not made up, but is part of the Hyundai-Kia family of cars and it would really like to not have anyone bring that up. Especially when it's trying to peddle what is likely going to be a costly six-figure SUV based on the GV80 Concept introduced at this year's New York Auto Show.
Not only do you have to worry about the Genesis GV80's name sounding made up, but it's claimed to have a powertrain built from the "latest plug-in hydrogen fuel cell electric technology," which might be a plug-in electric SUV with a refuel-able fuel cell, otherwise known as "some magic future shit" in the current automotive market.
It's looks are... a fair shot better than Bentley's first crack at a SUV concept back in the day, but the headlights are too small and squinty and bad, and I'm not entirely sold on the divide in the lower portion of the grille, though I'm also not completely turned off by it.
G/O Media may get a commission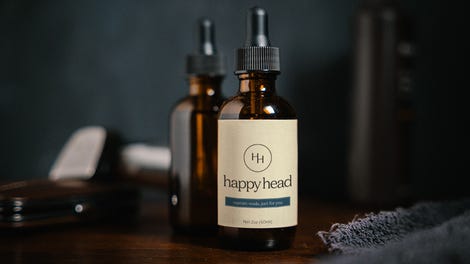 I do, however, really like the "3D-printed" effects littered throughout the design, like the web structure in the B-pillars that seem to emanate light, the crossed design of the grille, as well as in the wheel design. The interior is also startlingly practical with a simple layout, so that may be the strongest indication of what actually makes it to a production model.
The real-deal seems slated to go into production in just two years. Let's hope they work out the headlights and make a lot of money off of this, so that we can get some cool sports cars or something out of it.