According to the current owner this 1977 AMC Pacer is the lowest mileage example in the world. Although proving that claim is nearly impossible, considering the fact this Pacer has traveled a mere 12 miles in its 34 years we find it pretty easy to believe.
If you couldn't get enough ultra low mileage late 70s weirdness after seeing last weekend's 6.7 mile 1979 Pontiac Trans Am you are in luck. Check out this nearly new 1977 AMC Pacer with only 12 original miles on it.
For some reason after this Pacer was brought home from Midville AMC/Jeep in Middle Village, Queens NY in 1977 it was put in the garage and never driven again. We don't know exactly why it remained parked, but why a super low mileage AMC Pacer was left alone for three decades is certainly ripe for speculation.
Perhaps a spouse refused to ride in it, the kids laughed at it, or the neighbors made some not so nice comments about the Pacer's unique style. Maybe the owner genuinely believed the Pacer was a future collectible. The possibilities are endless.
G/O Media may get a commission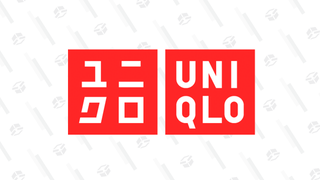 Year-round basics
Uniqlo Summer Sale
Whatever the reason, this Pacer ended up sitting in a garage for 34 years until it was recently unearthed in the condition you see here. According to the current owner the Pacer was purchased at a public auction after the previous owner passed away without a will. The Pacer has been left in "as found" condition complete with 44 years of dust and dirt.
Underneath the dirt is an AMC Pacer with every original part it left the factory with still attached to it. The original battery no longer holds a charge, but the car runs and drives with a jump start. According to the current owner the Pacer still has new car smell 34 years later.
The AMC Pacer wasn't exactly desirable when new and 34 years later, not much has changed. Having said that, such a low mileage example is guaranteed to draw the most devoted AMC fans out of the woodwork for their chance at an almost brand new 1977 Pacer.
Bidding on this very original Pacer is currently at $14,999. The reserve hasn't yet been met so there are no guarantees the lowest mileage AMC Pacer in existence will find a new home this evening when the auction ends.