The 2017 Lotus Exige 380 is a shot straight down Main Street of the company's known ethos: more power and less weight than the last car. Specifically, this little monster has been dialed to 375 horsepower and 2,424 pounds. But I still think the exposed-linkage stick shift is the coolest feature.

You might recall admiring essentially the same piece of machined-aluminum artwork in this car's predecessor, the Lotus Exige 350. The 380 (and 350) get automatic options too, but the thought of picking paddle-shifters over this masterpiece makes my stomach churn.
Aesthetically speaking the deviations between the Exige 350 and 380 aren't exactly monocle-shattering; the silhouette is the same save for a few flakes of carbon fiber adorning the cockpit and exterior and two fewer taillights.
What has changed are the aerodynamics, engine output and overall weight making the car, you guessed it, faster.
G/O Media may get a commission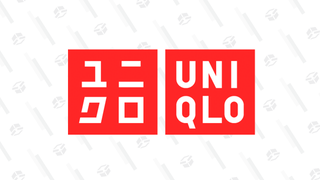 Year-round basics
Uniqlo Summer Sale
The 3.5-liter supercharged V6 engine gets a new pulley to increase air charge pressure, an uprated fuel pump, recalibrated ECU and new exhaust. Lotus claims all that's good for an output bump of 30 horsepower and 7 ft-lbs of torque over last year's Exige 350 to totals of 375 hp and 302 lb-ft.

The weight reduction program over the 350 has been extensive:
The front splitter, access panel, rear wing and diffuser surround save 5.95 pounds.
A polycarbonate rear window saves 1.98 pounds.
Carbon race seats are good for another 13.22 pounds, lithium-ion battery saves 22.71 pounds, and lightweight wheels with grooved brake discs cut another 22 pounds. The new rear section saves .66 pounds.
Order all that stuff and the Exige 380 saves a significant 66.52 pounds over the 350.
As to how that translates to performance; 0-60 and top speed are claimed at 3.5 seconds and 178 mph respectively. That's a 0.2-second improvement and an extra 8 mph you're never going to use on the road over the 350.

With the 350 priced at about $71,000 and the 380 a significant hike at close to $85,000, I think the real value proposition with the lighter car would have to be in an overall increase to spryness which may well be there. But I suppose Lotus will have to lend me one for us to really know.
The Lotus Exige 380 is slated for 2017 release in the UK, Germany and Japan as a removable-roof "roadster" with a fixed-roof coupe configuration as an option. Lotus has not yet returned my inquiry regarding when or whether this car's coming to America but allegedly it's in the works.