Not to be outdone by their cousins at Toyota, the people at Lexus have their own surprise sporty offering for the Detroit Auto Show next week: A droptop version of the fabulous Lexus LC coupe.
While Lexus is doing the whole "wink-wink nudge-nudge" thing about this just being "just a concept," you can almost certainly expect this thing to be in production soon.
Lexus' press release is pretending to be cagey on the matter, quoting chief designer Tadao Mori as saying: "A production version of this concept would be exhilarating in many different ways. You would see its dynamic lines as you approach, hear its engine when you started it up and feel everything around you once on the road. It would engage the senses in a way that is unique and exciting every time you got behind the wheel."
Sounds rad! Now build it, I guess. And with this thing looking entirely production-ready down to the license plate spot, we're betting Lexus will.
G/O Media may get a commission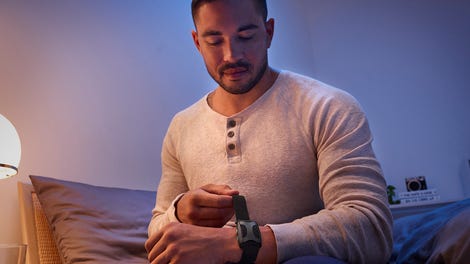 The LC Coupe was launched in 2017, finally taking the 2012 LF-LC concept into production without many changes. While it's not the fastest car around, it's one of your Jalopnik staff's favorite grand tourers at the moment—comfortable, powerful and unique, it definitely commands attention wherever it goes. On top of that, it still uses a naturally aspirated V8 in our almost all-turbo world, and for that reason alone we're big fans.

A convertible LC would be fun. Lexus has something of a checkered history with droptops, as things like the last-generation SC and second-generation IS convertible weren't actually huge hits. The LF-C2 concept was better, but then we heard it got axed because the dealers were pissed they weren't getting a three-row RX crossover.
Well, that is a thing now, so perhaps the Lexus crossover and SUV lineup is adequately huge enough to try a convertible again. Additionally, we've heard lately that this and a performance-oriented LC F have both been green-lit, so good on Toyota and Lexus for trying not to be boring in a car landscape increasingly dominated by giant, family-hauling lifted hatchbacks.
We'll see more of this thing in Detroit.