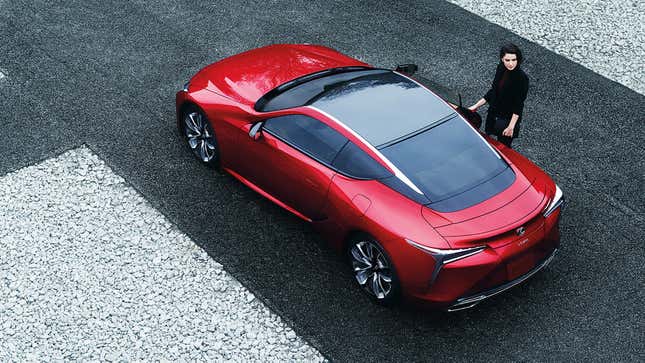 We love the Lexus LC 500, a car that exists exclusively to be beautiful and nothing more. It excels at this goal, perhaps better than any other car on the road and certainly better than any other car with a sticker that begins under six figures. Just under six figures, because the LC 500 is getting more expensive.

Chase Elliott Explains the Challenge of Adapting to NASCAR's Next Gen Car
See, last year the LC 500 started at $94,600, including destination. For the 2024 model year, that rises to $98,850, an increase of $4,250. The pricier LC 500h — which lacks the base model's V8 for obvious reasons and produces 117 fewer horsepower but sniffs at 30 miles per gallon — costs $102,150. The convertible, non-hybrid version sits atop the range at $106,350.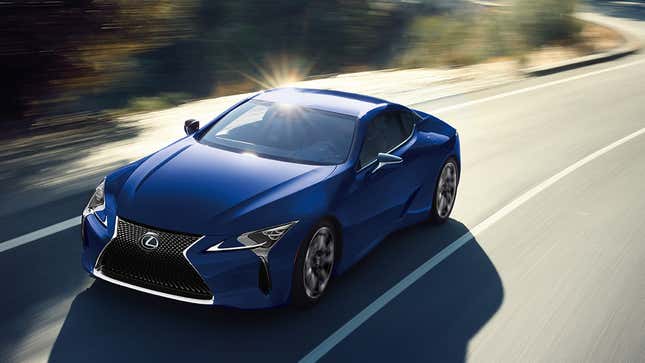 I know that seems like a lot of money, but relative to other works of art, the LC 500 could demand worse. Besides, most works of art don't incorporate V8s in any particular way. The LC is innovative like that. Mixed-media, I think the technical term is.

Price aside, the LC is changing in other ways. The previous 10.3-inch, trackpad-operated display is gone, replaced by a touchscreen that is two inches larger diagonally. I am the weirdo on Jalopnik's staff that doesn't mind trackpads, but the rest of humanity very much does, so this was probably the right move for Lexus. That said, I reckon the change has somewhat compromised the cohesion of the LC 500's dashboard, which was distinctive in part because of its deep-set panel, out of the driver's reach. You decide for yourself: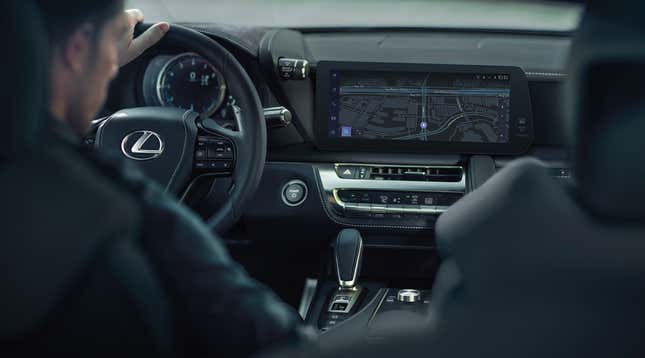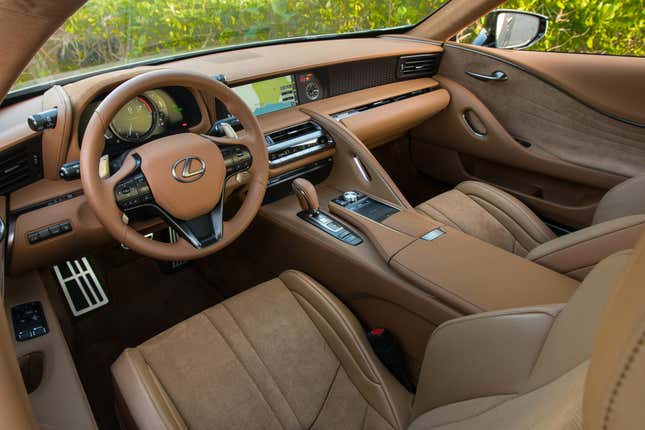 What else? Well, Ultrasonic Blue Mica 2.0 and Copper Crest have joined the repertoire of exterior colors. Interior hues are Black, Toasted Caramel (mmm) and, new for 2024, Dark Rose. Let's have a look at it, since looks are everything with the LC: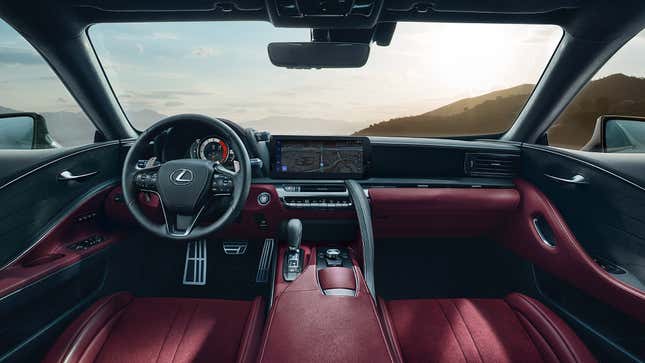 Otherwise, this is the same LC we know and love, building off last year's update to the front and rear suspension aimed to enhance steering feel. Someone in my neighborhood appears to have recently purchased one of these, and I always stare at it for about a good two unbroken minutes on my daily walks. That kind of beauty is priceless.