The 24 Hours of Le Mans is a massive event, bringing out racing fans from all over the world to watch 60 cars battle it out on the unforgiving Circuit de la Sarthe, but one of the more anticipated fan events is the drivers parade through the city streets. At 5:00 p.m. local time, on the eve of the race, a huge procession kicks off at the Place de Jacobins, and winds its way through the Le Mans city center.

For the next few hours, hundreds of classic cars, team members, bands, and entertainers stroll through the streets, tossing gifts, candy, autograph cards, and hats to thousands of wild fans. People line up hours before the party begins, and go completely nuts when they see their favorite drivers and teams.
G/O Media may get a commission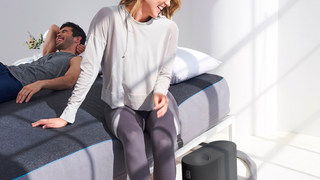 Eight Sleep Pod Cover
Drivers love the parade, as it's one chance before the race to have some fun and take their minds off the epic work ahead the following day. Cars on the route span all continents and eras, which makes for a cool selection. Fans can be anything from friendly and happy to be a part of the experience to a bit rabid and angry at anyone that obstructs their precious iPhone photo-taking opportunities, but I was happy to move along up and down the streets to capture the moment.
Media members covering the race don't get full access to the streets for coverage, as it's a separate event from the 24 itself, but luckily our friends at the ACO and WEC made sure I had the best access to cover this for the first time. I made the most of it, and ran into more than a few Jalopnik readers along the way.
Expect plenty of coverage from the Jalopnik team throughout the race. While I'm snapping away at the track, they'll be hammering out plenty of stories from the States.